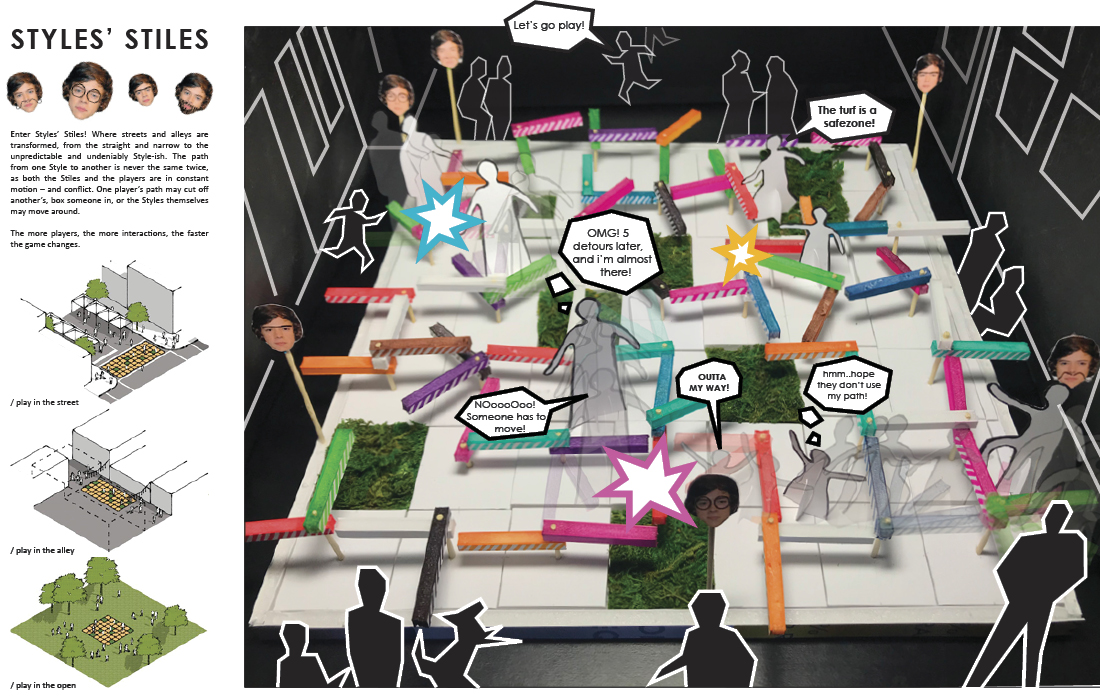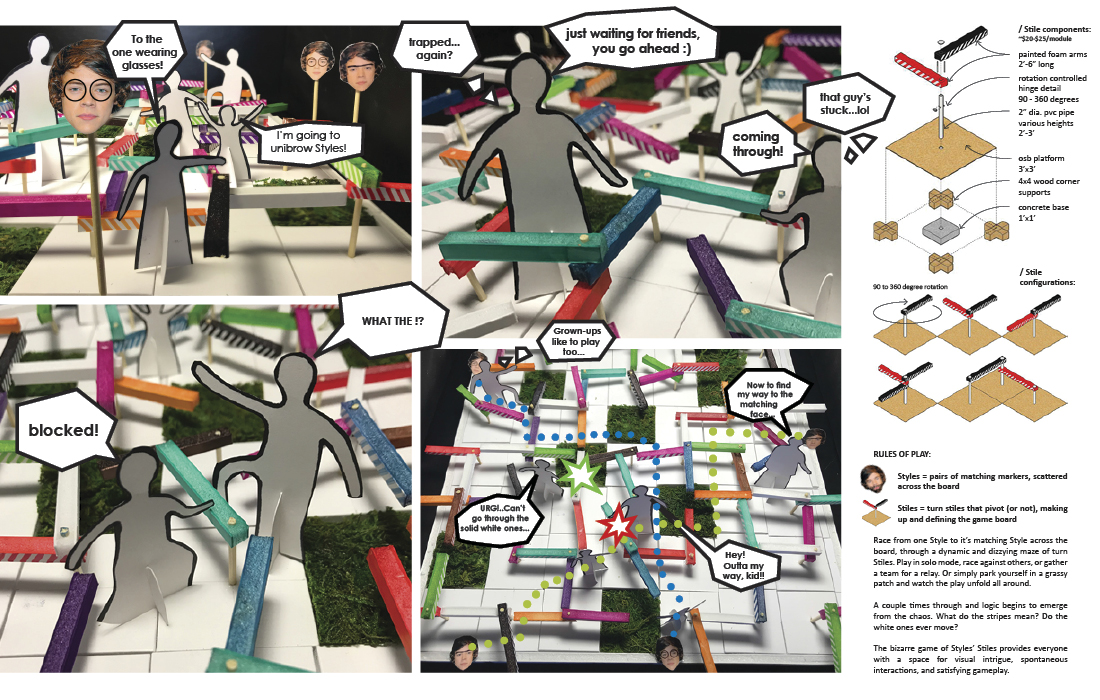 Styles' Stiles
July 2018
Winnipeg Design Festival: PLAY STREET Competition – Entrant
Julie An and Catherine He
Enter Styles' Stiles! Where streets and alleys are transformed, from the straight and narrow to the unpredictable and undeniably Style-ish. The path from one Style to another is never the same twice, as both the Stiles and the players are in constant motion – and conflict. One player's path may cut off another's, box someone in, or the Styles themselves may move around.
The more players, the more interactions, the faster the game changes.