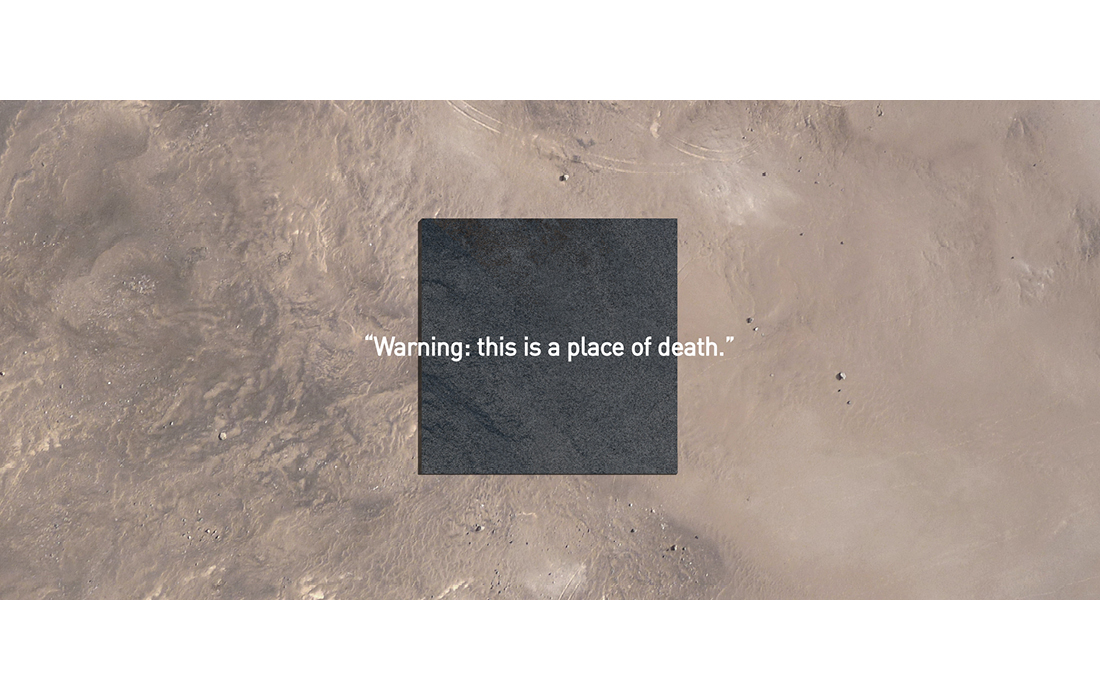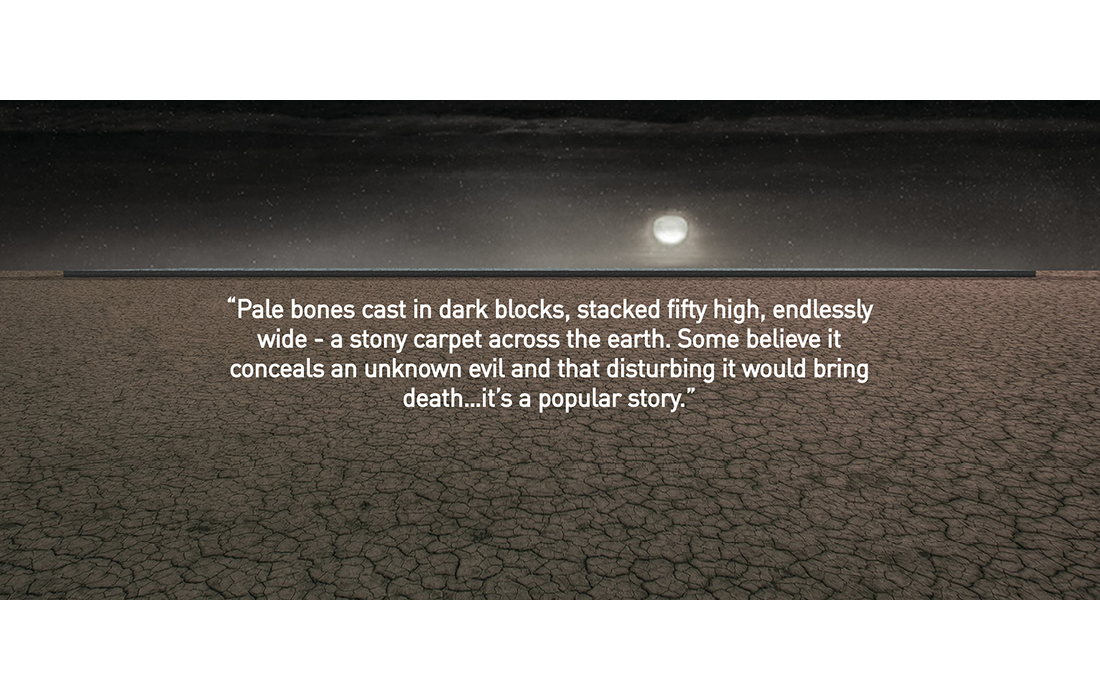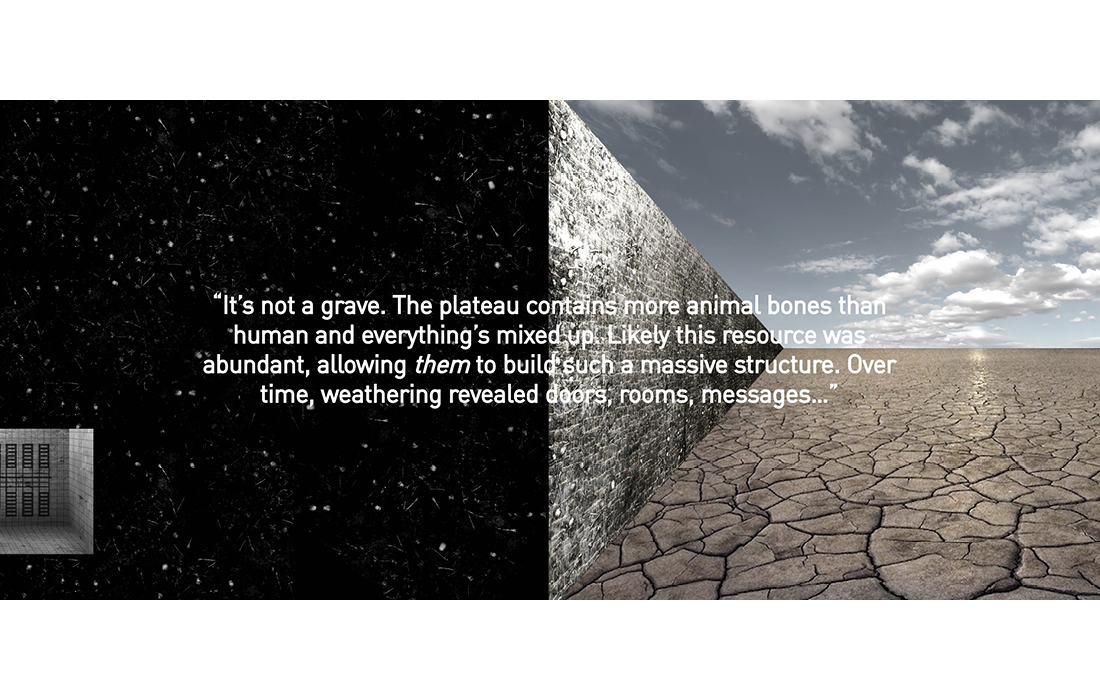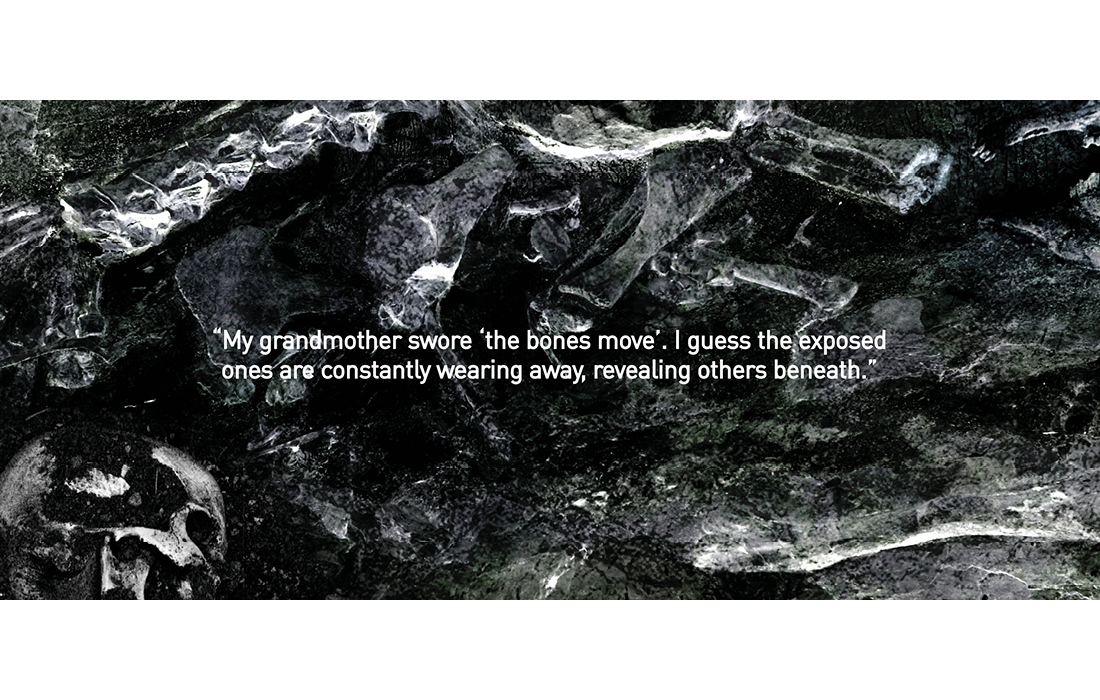 Nuclear
October 2017
Arch Out Loud: NUCLEAR Competition – Entrant
Catherine He
The WIPP marker is built from the bones of our civilization. Pets, livestock, them, us ultimately, there's no discrimination. Remains are collected, found, donated, and cast into the perfect building block. Piece by piece the marker achieves critical mass and keeps growing. Five thousand by five thousand blocks and then up. Inside, we leave messages and apologies.
Eventually, when the blocks stop piling and knowledge is lost, the marker decays – and activates. As its surface erodes, our bones are exposed, bleached pale against the dark mass. Endless. The warning is clear: proceed with caution, this is a place of death.