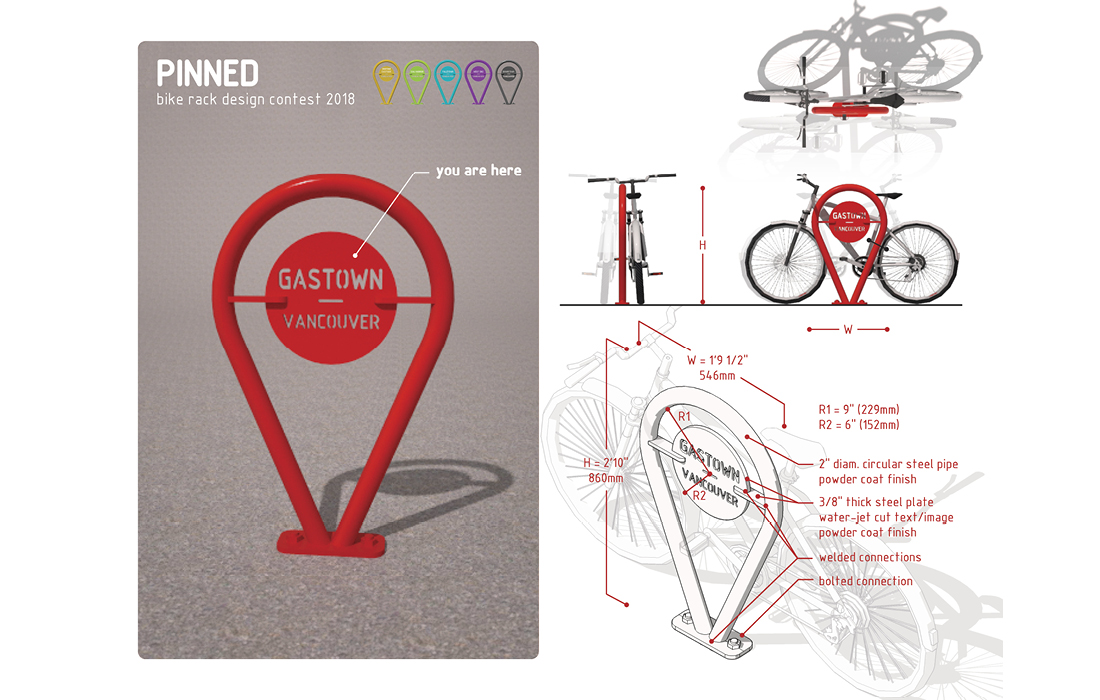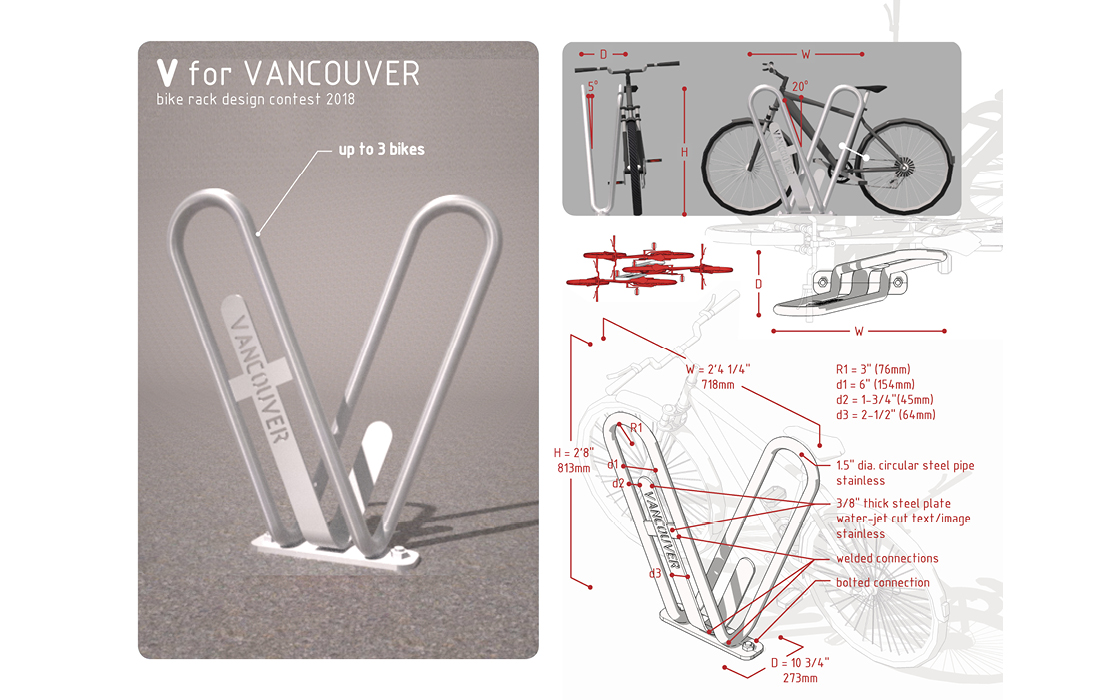 "Pinned" & "V for Vancouver"
June 2018
City of Vancouver: Bike Rack Design Context – Shortlist
Catherine He
"Pinned" is a play on the ubiquitous map pin, re-imagined to function as both landmark and bike rack. This design allows each pin to be customized based on where it's installed.
"V for Vancouver" is a simple yet efficient design, that can be used by up to 3 bikes.  The "V" shape becomes an elegant symbol for the City of Vancouver.