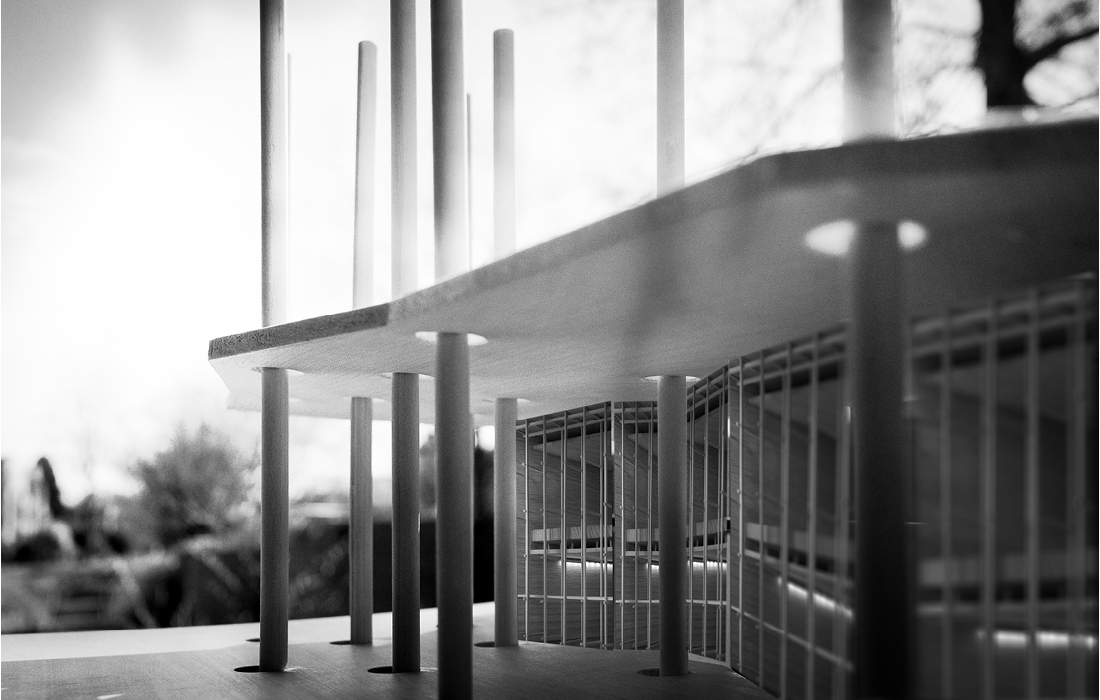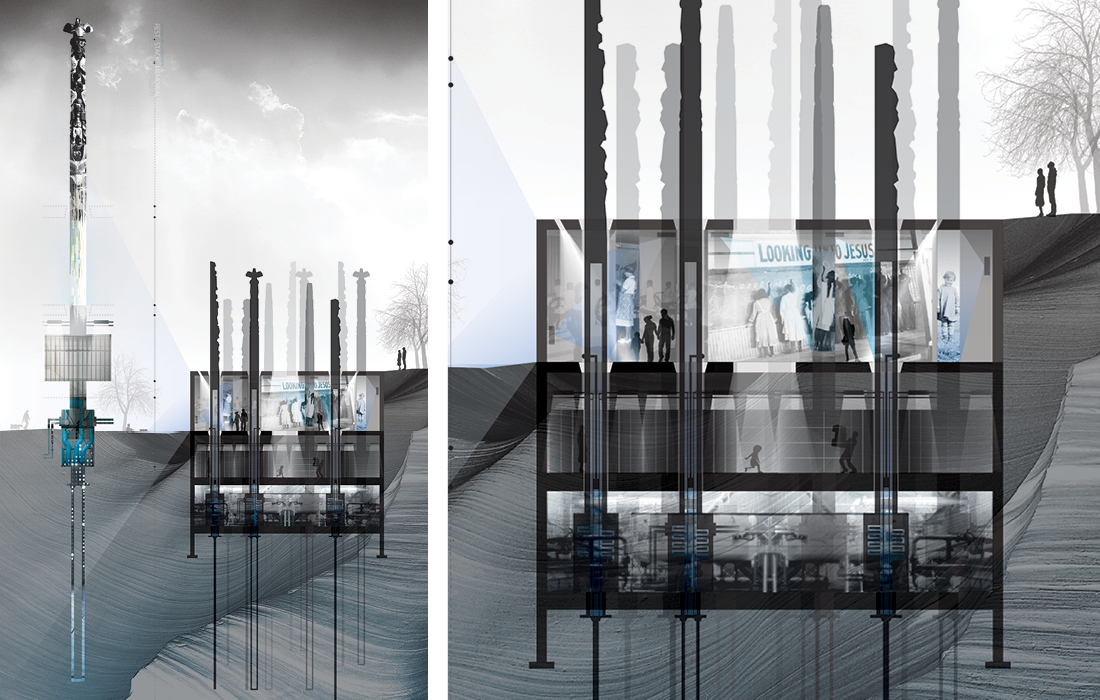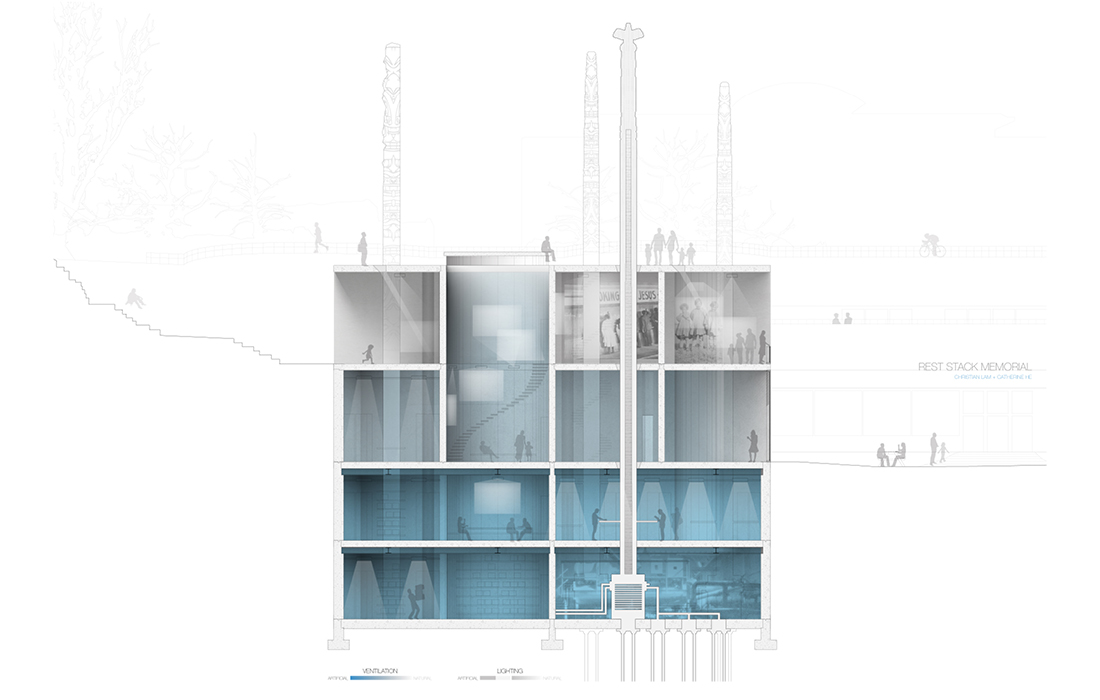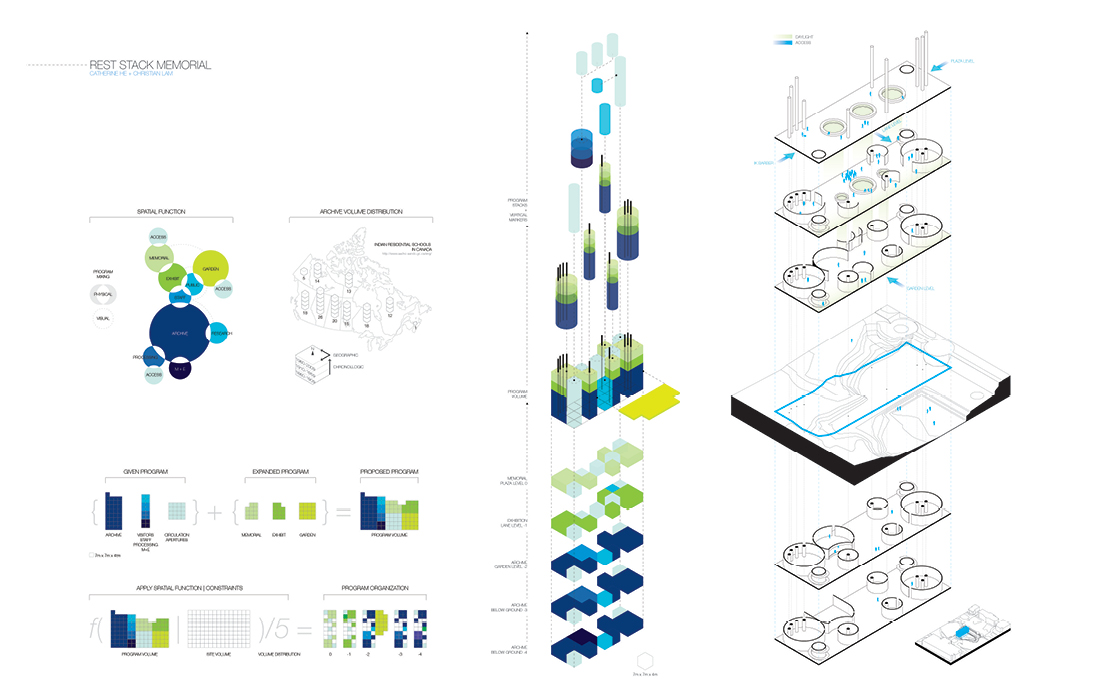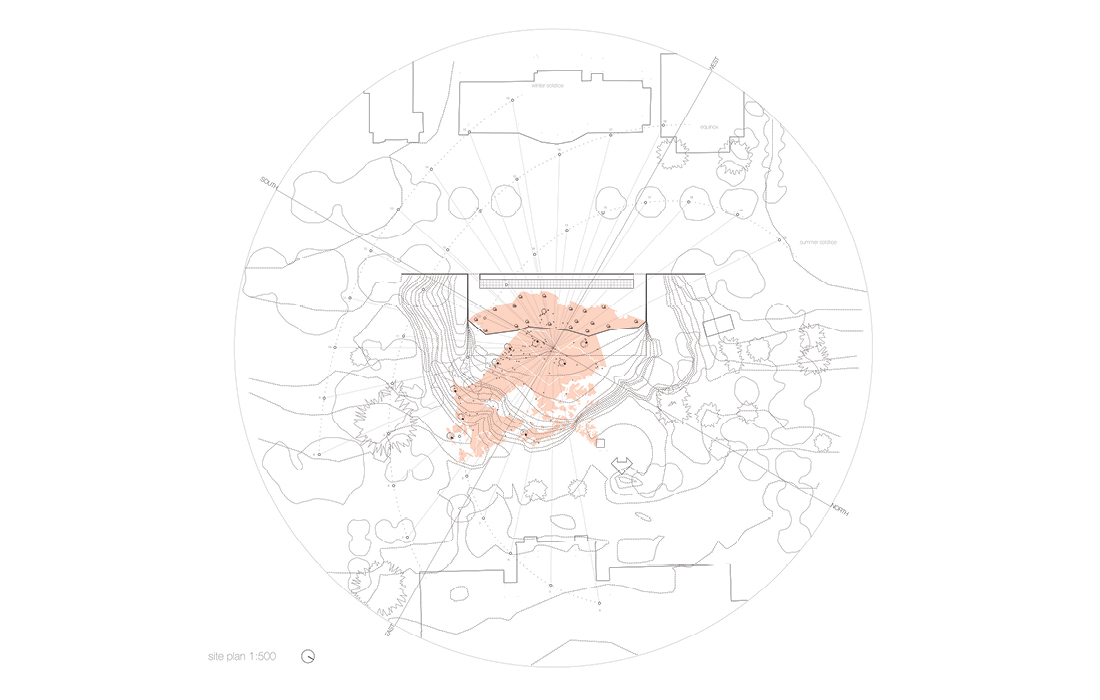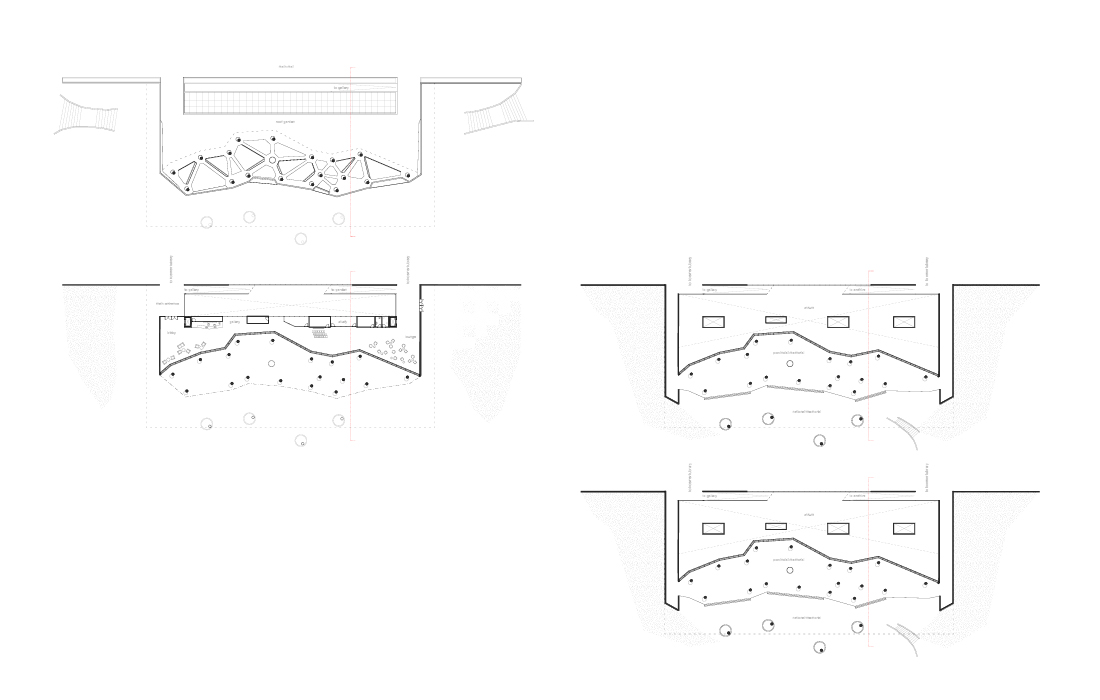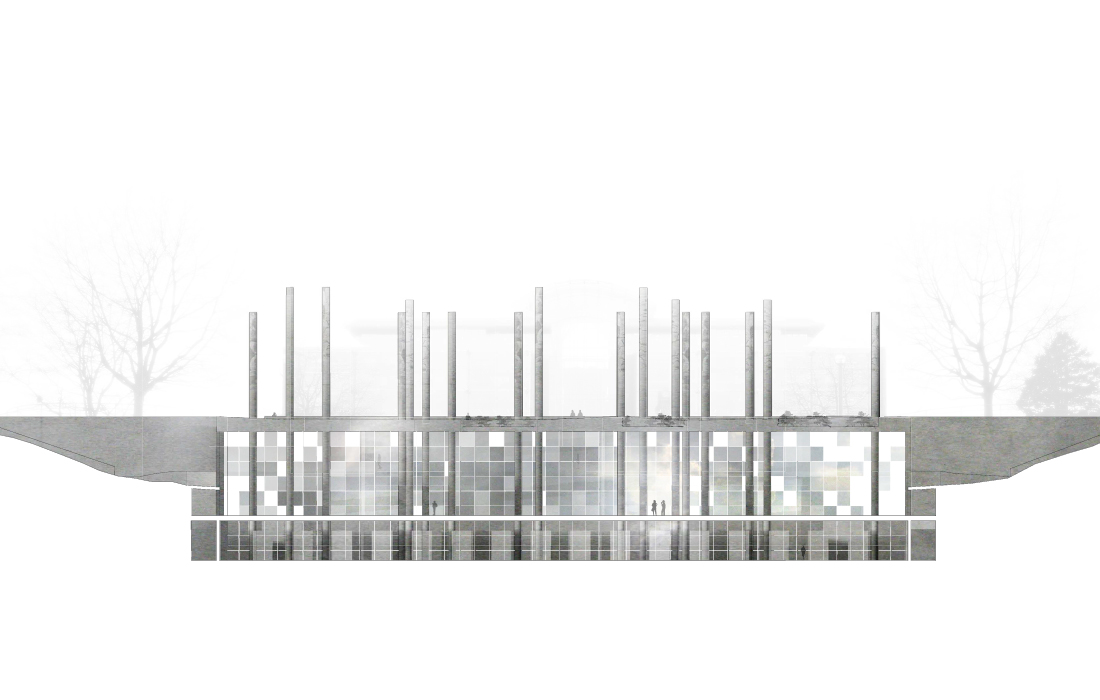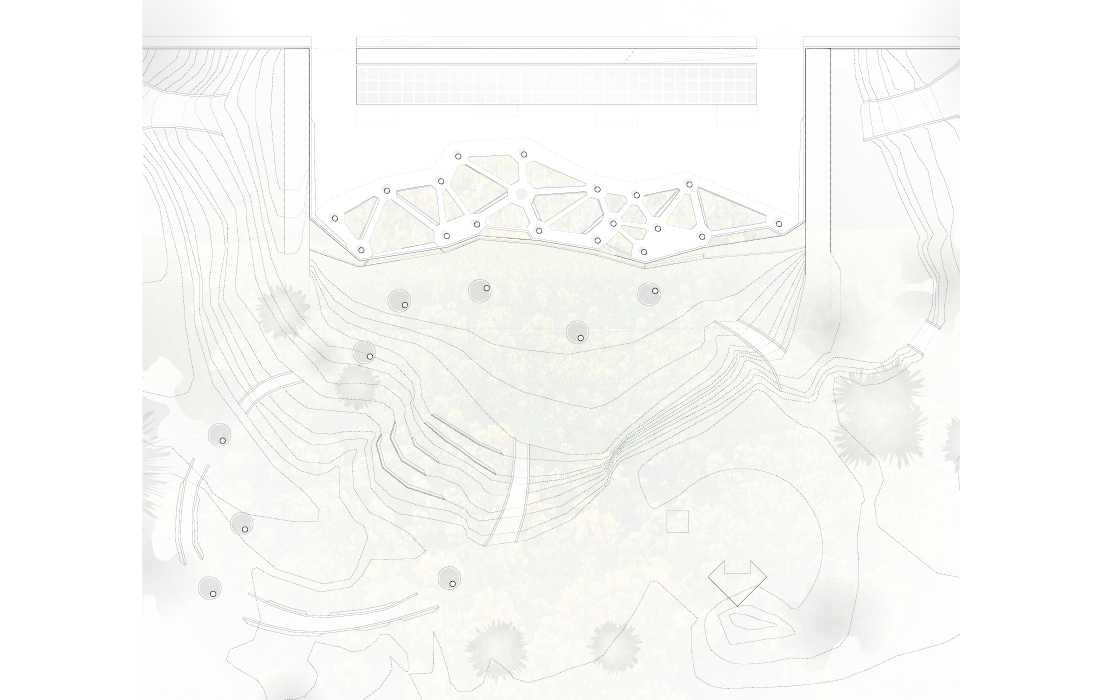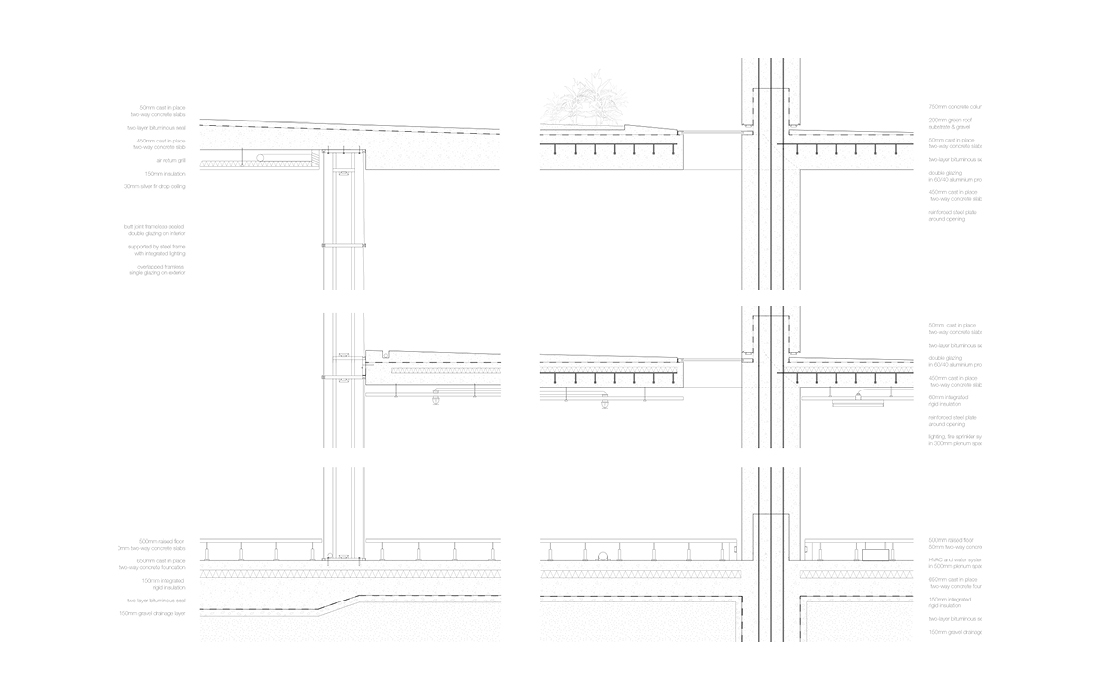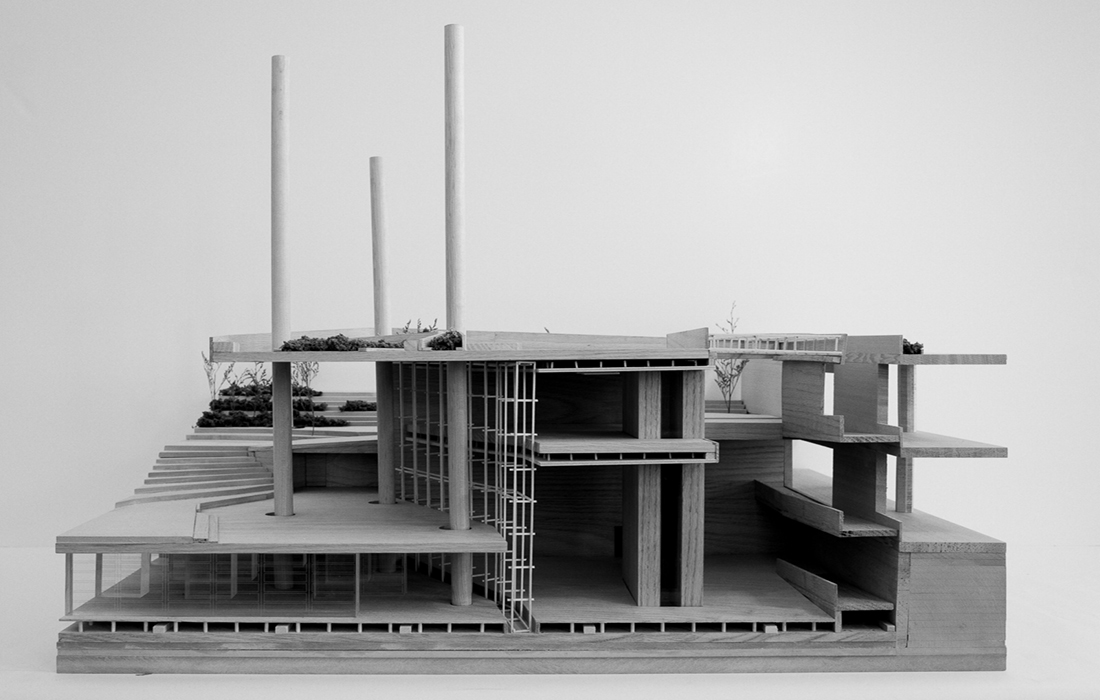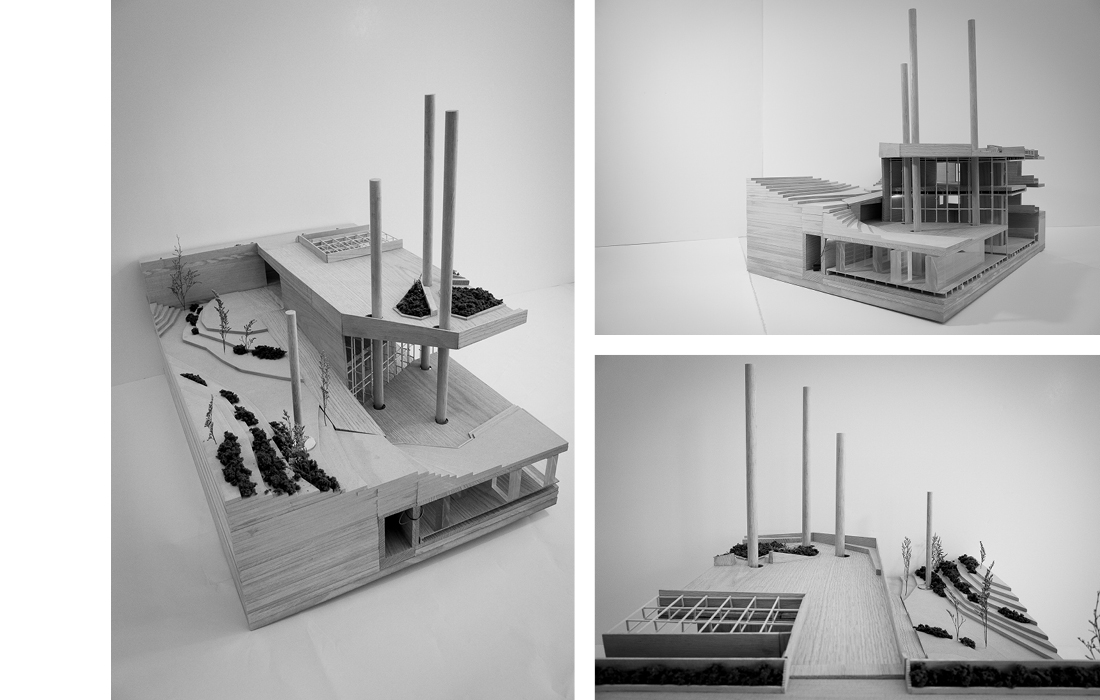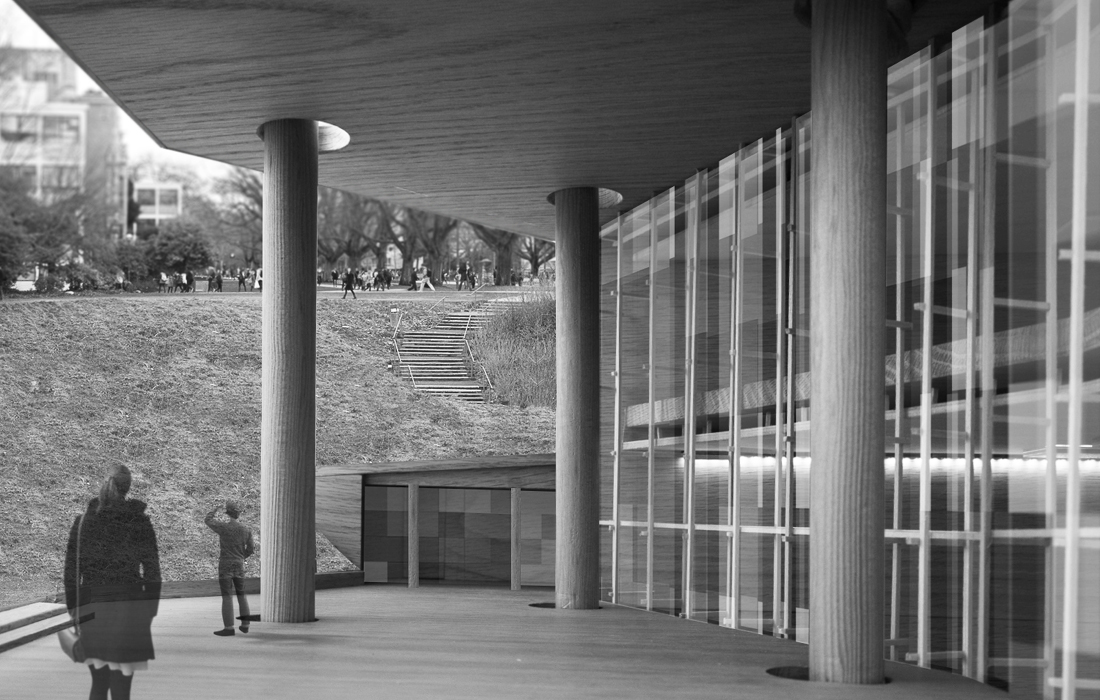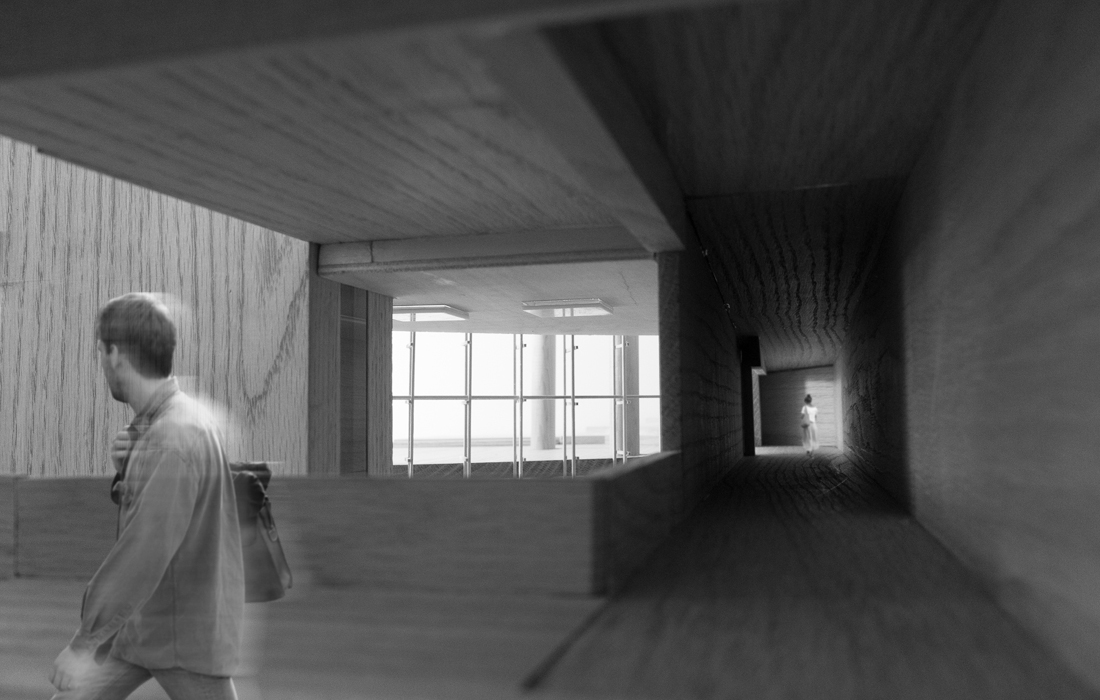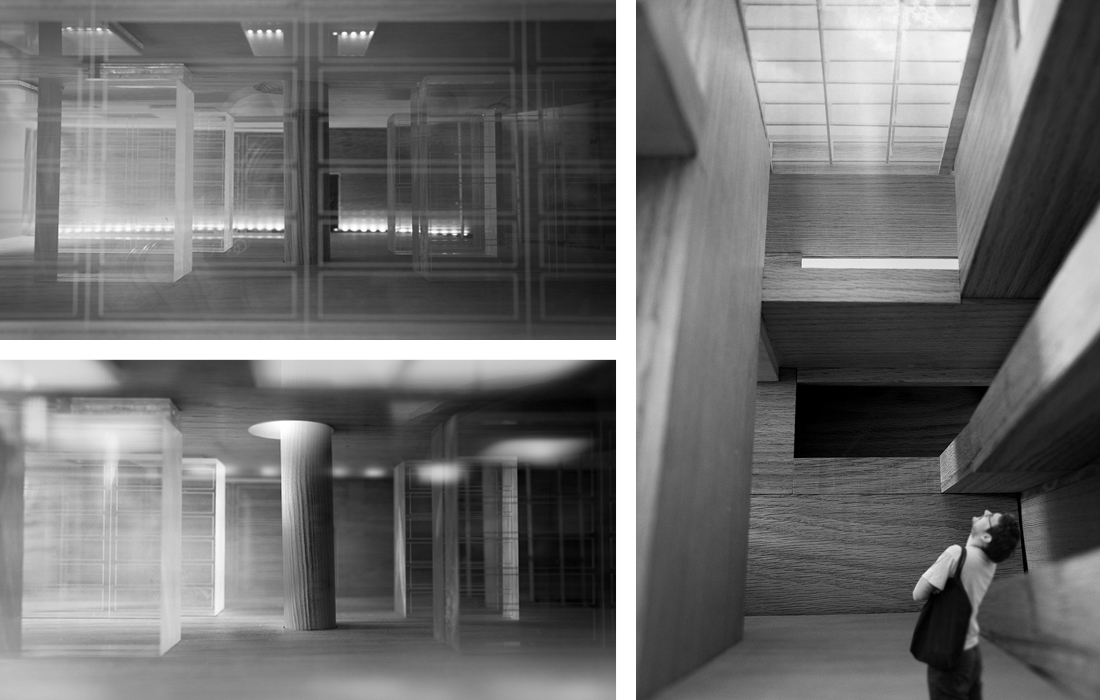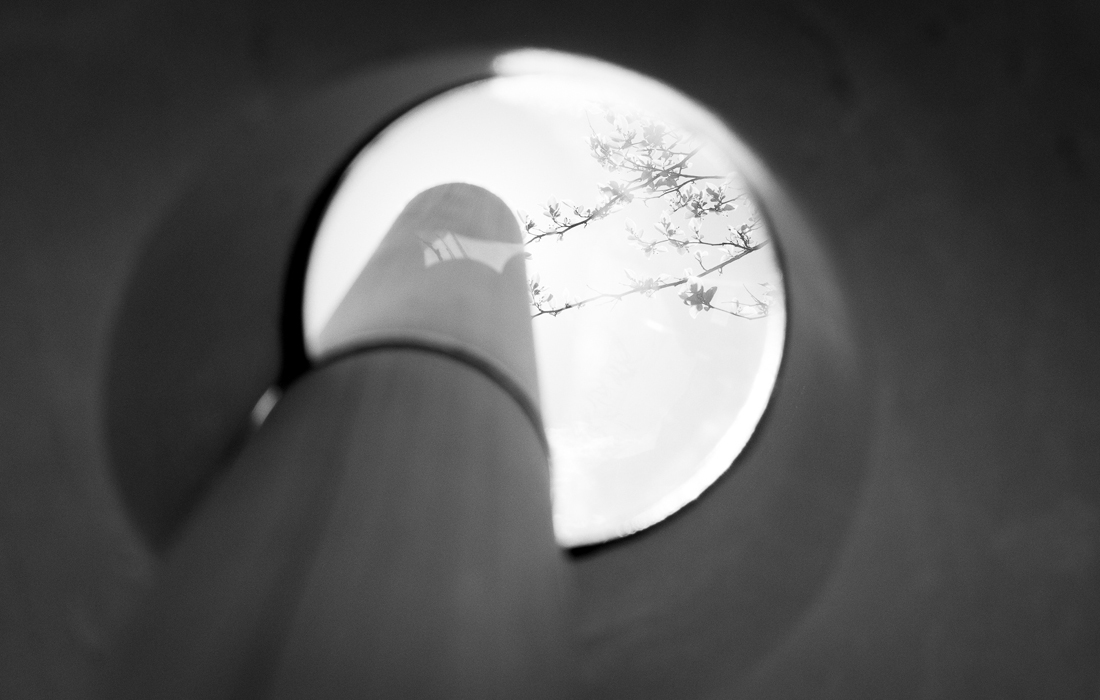 Memorial for Truth and Reconciliation
January – April 2014
M.Arch. Comprehensive Studio Project
Drawing of the Year Selected Project
Catherine He and Christian Lam
This project proposes a reflective architectural environment for the Truth and Reconciliation Centre of British Columbia – an archive documenting the provincial chapter of the indian residential school movement (1840s – 1990s).
At the heart of this project is a series of transforming sculptural columns, projected onto the site landscape using geographical coordinates of the originating schools. The columns puncture through all levels of the building – extending upwards as well as piercing downwards – creating spaces of sharing, healing, and memorial for those who have been touched by the residential schools of British Columbia and Canada.