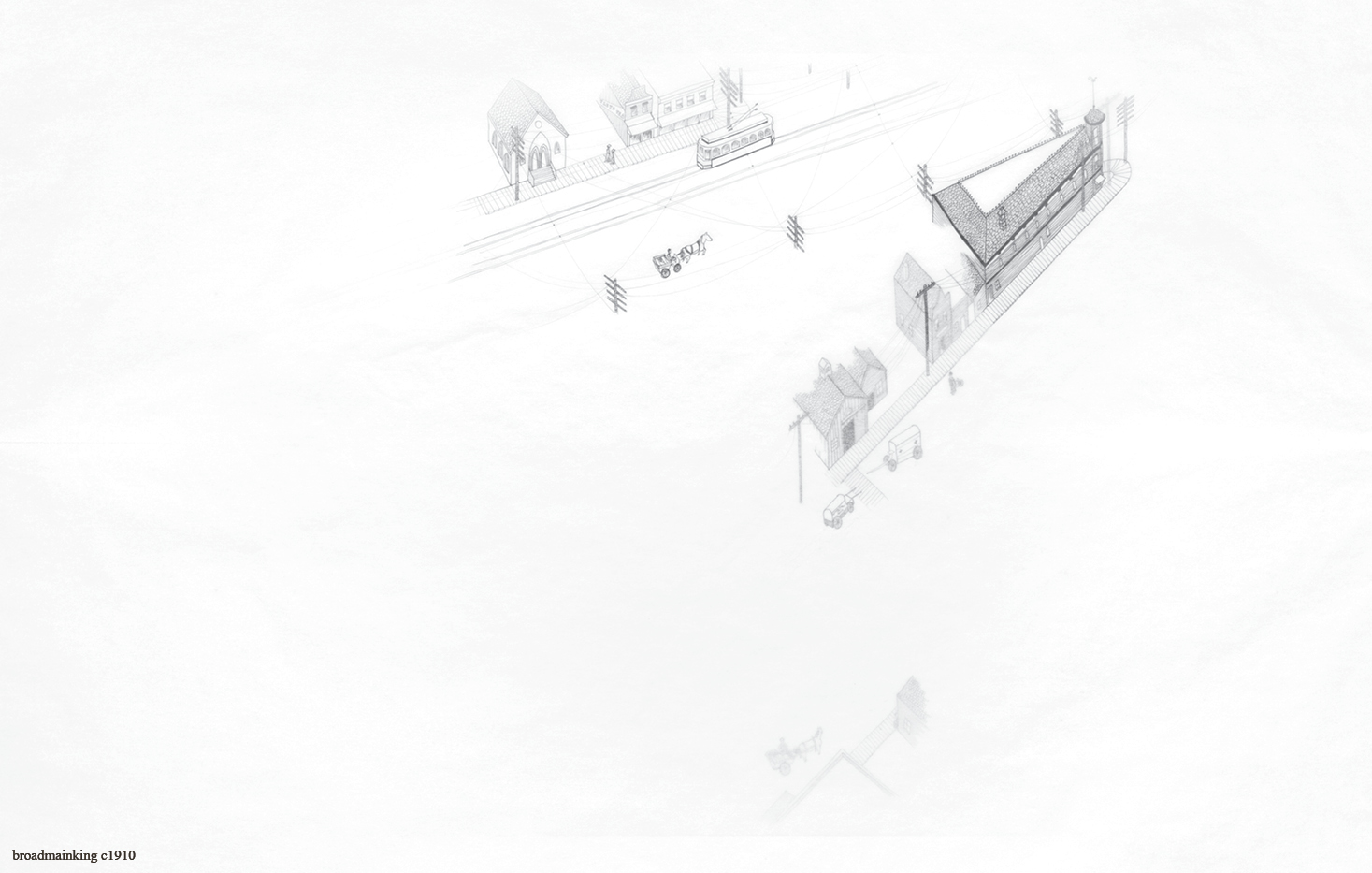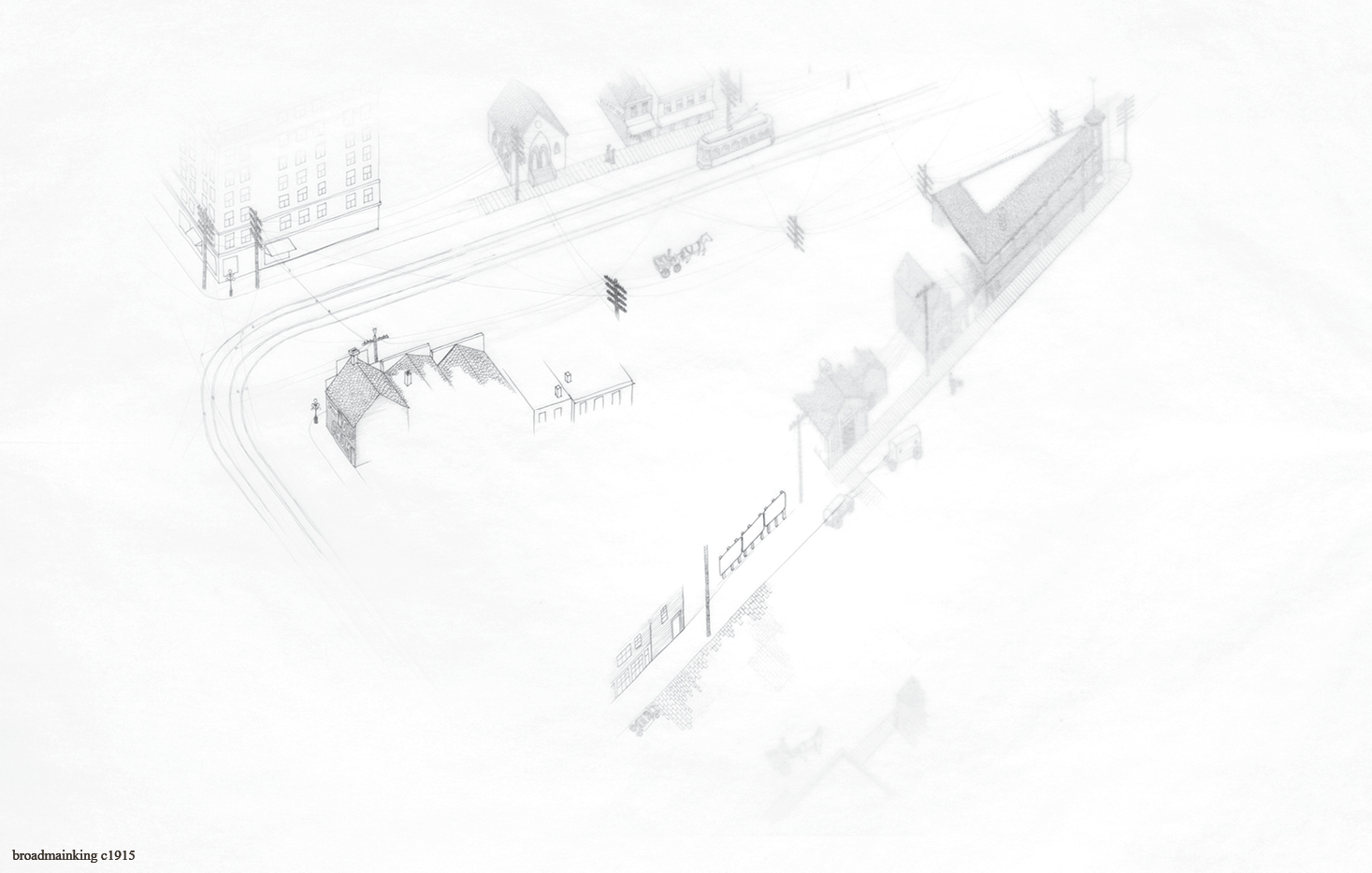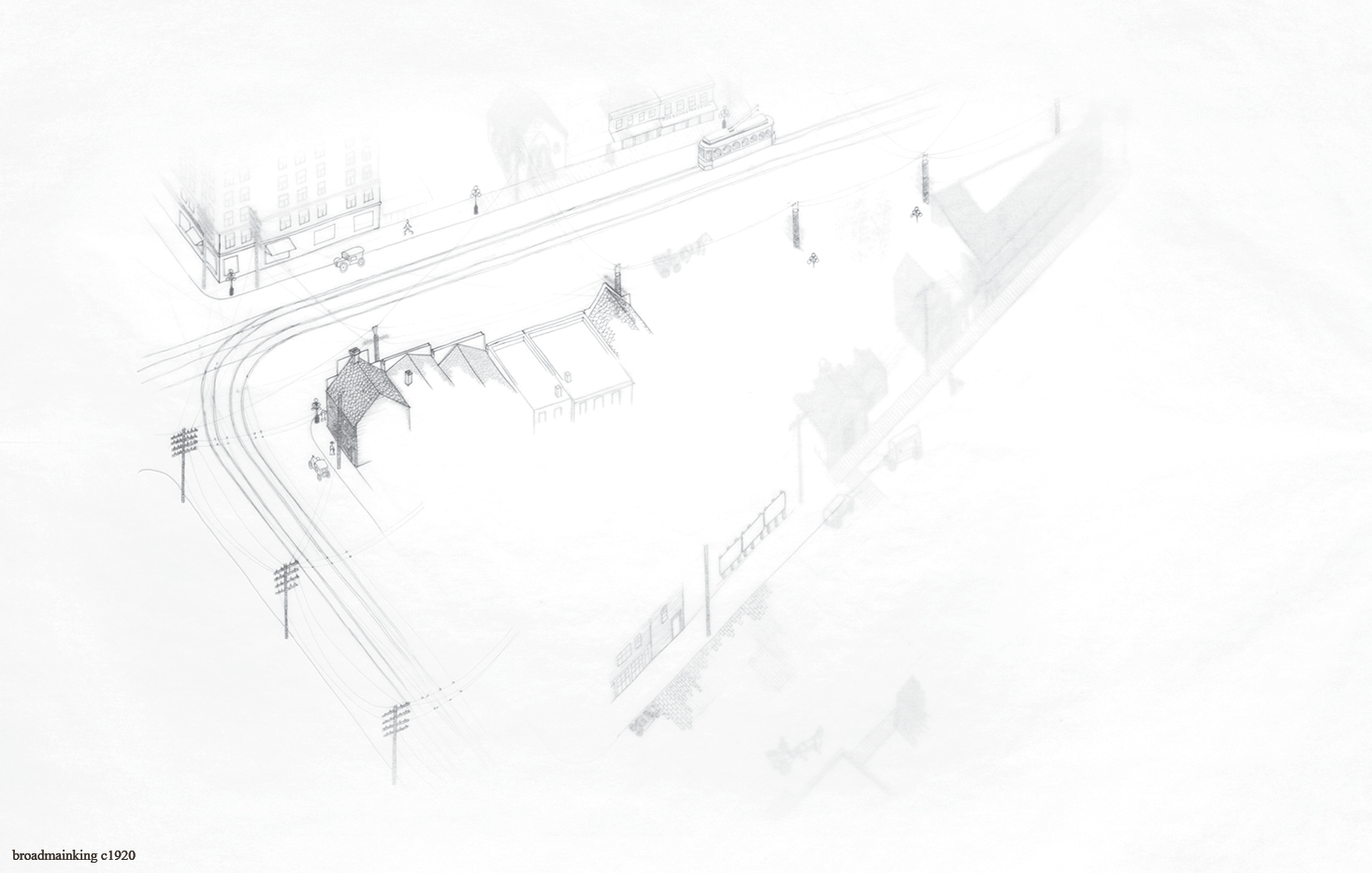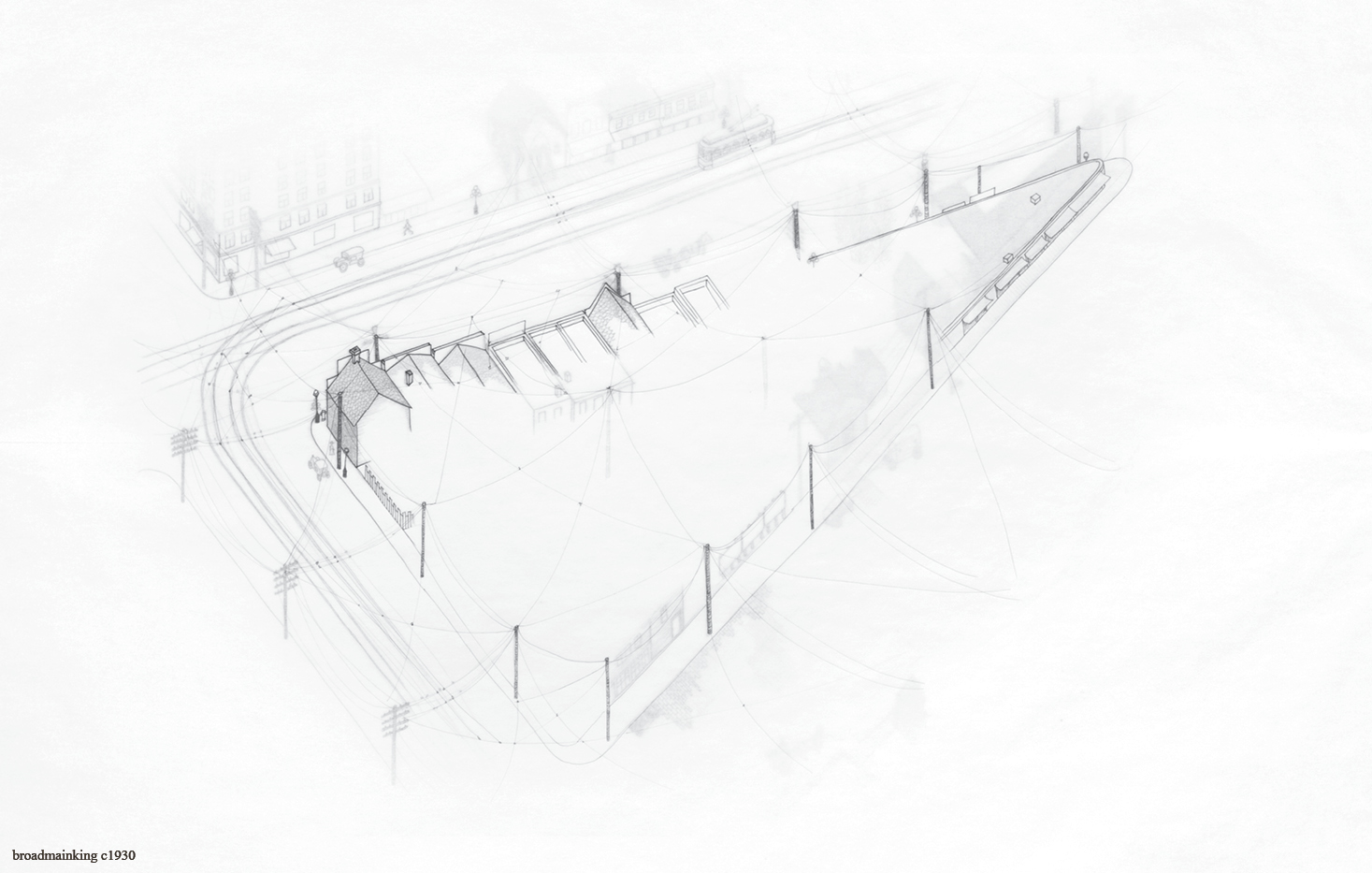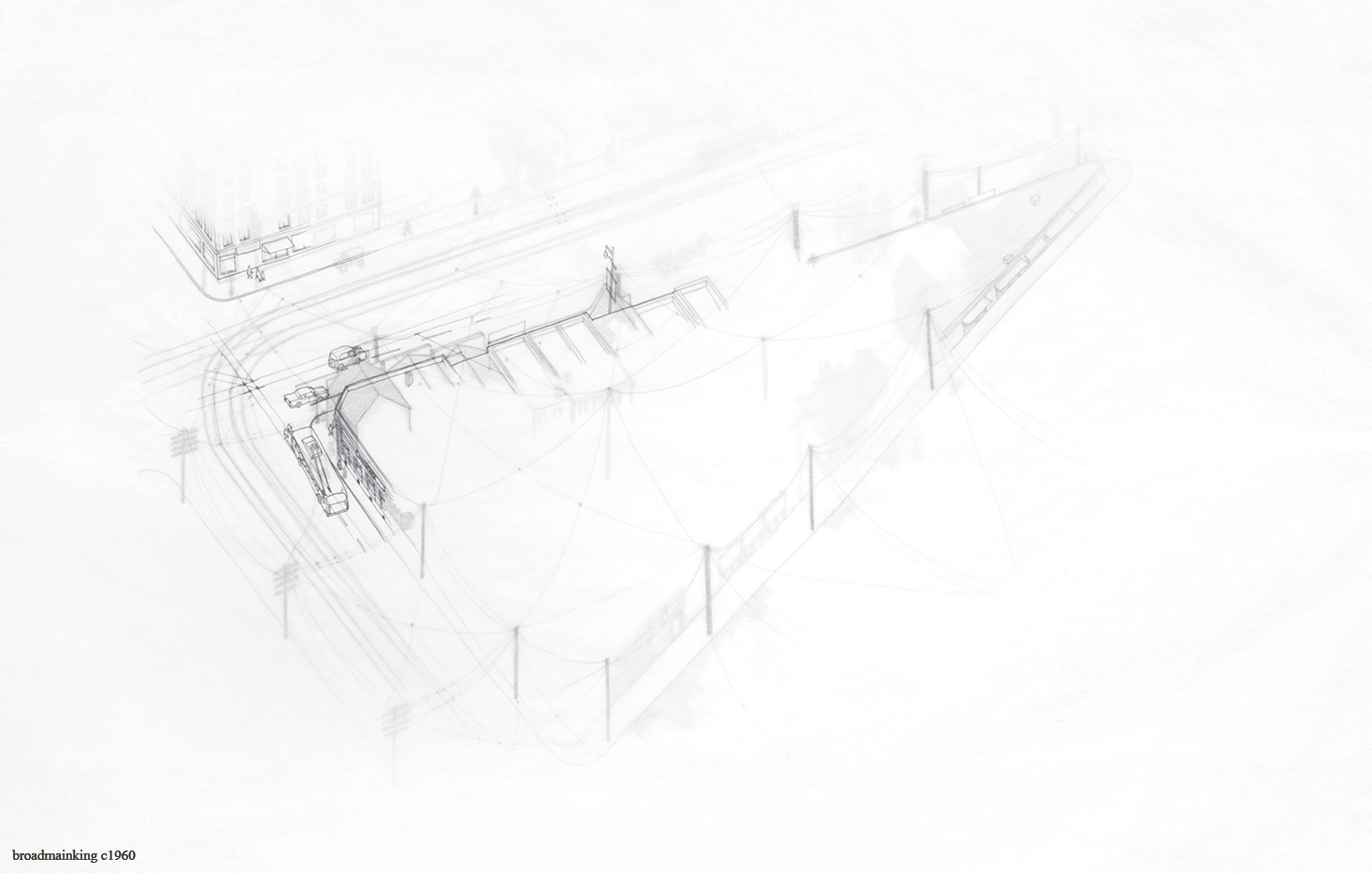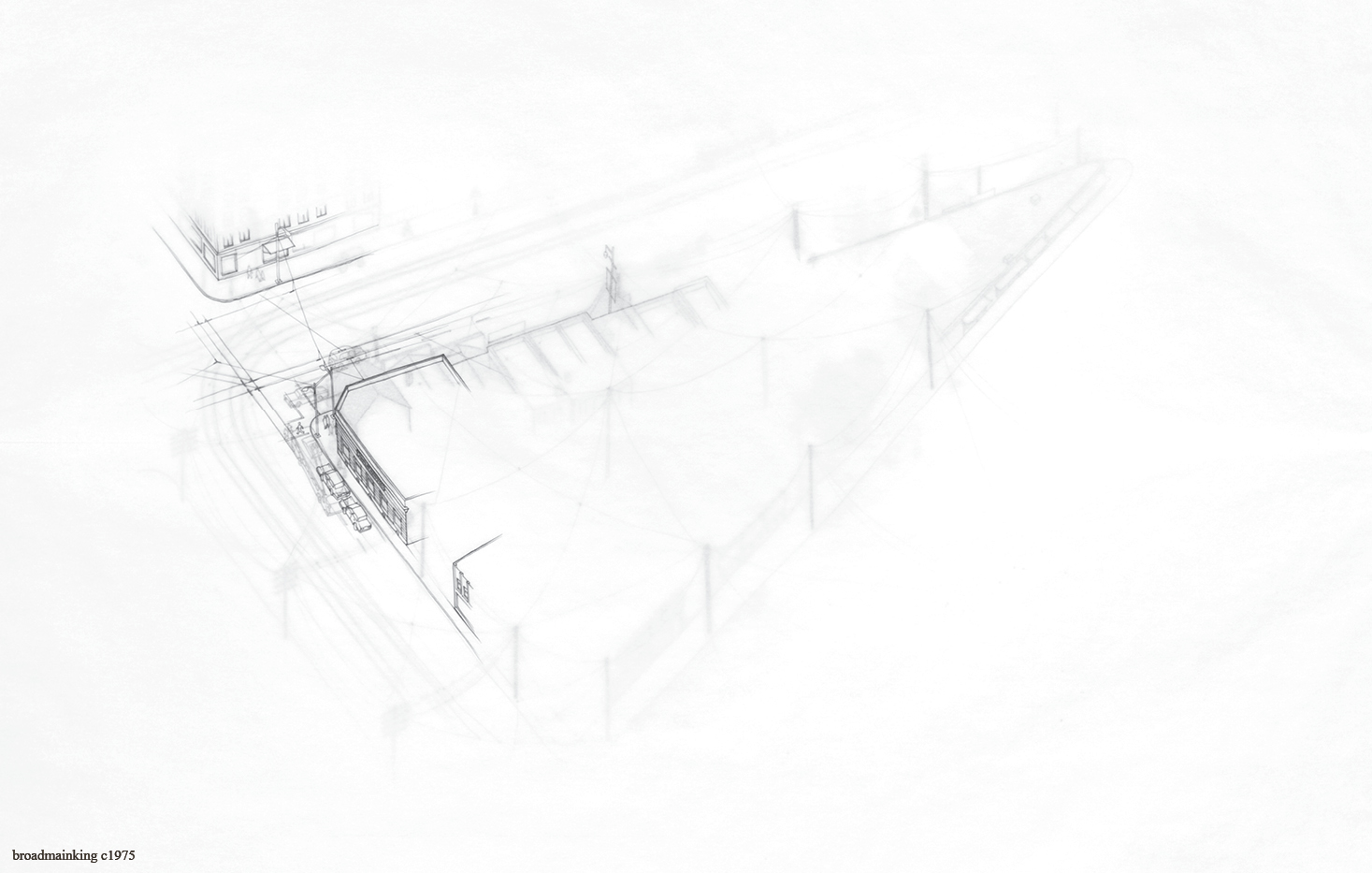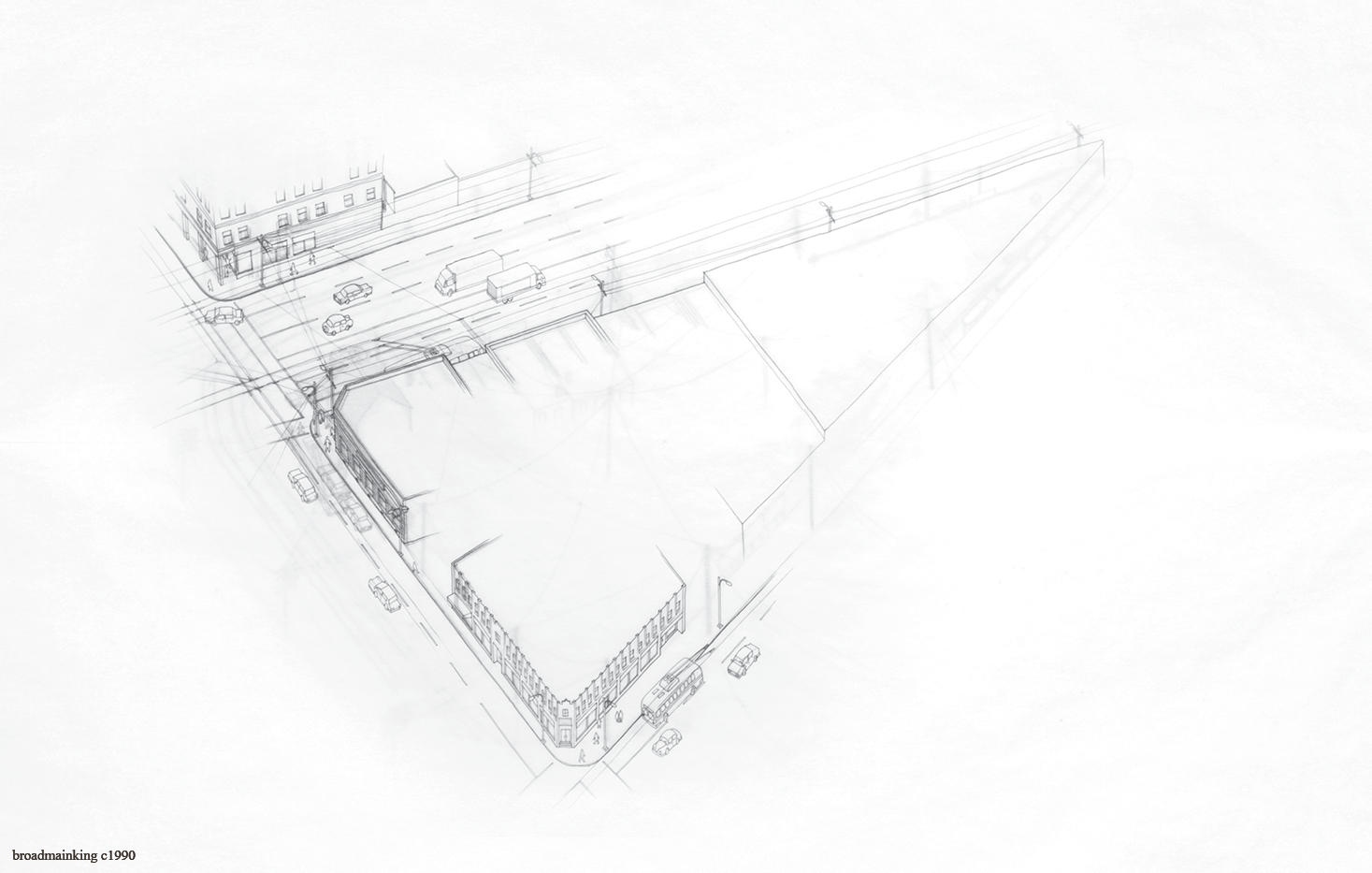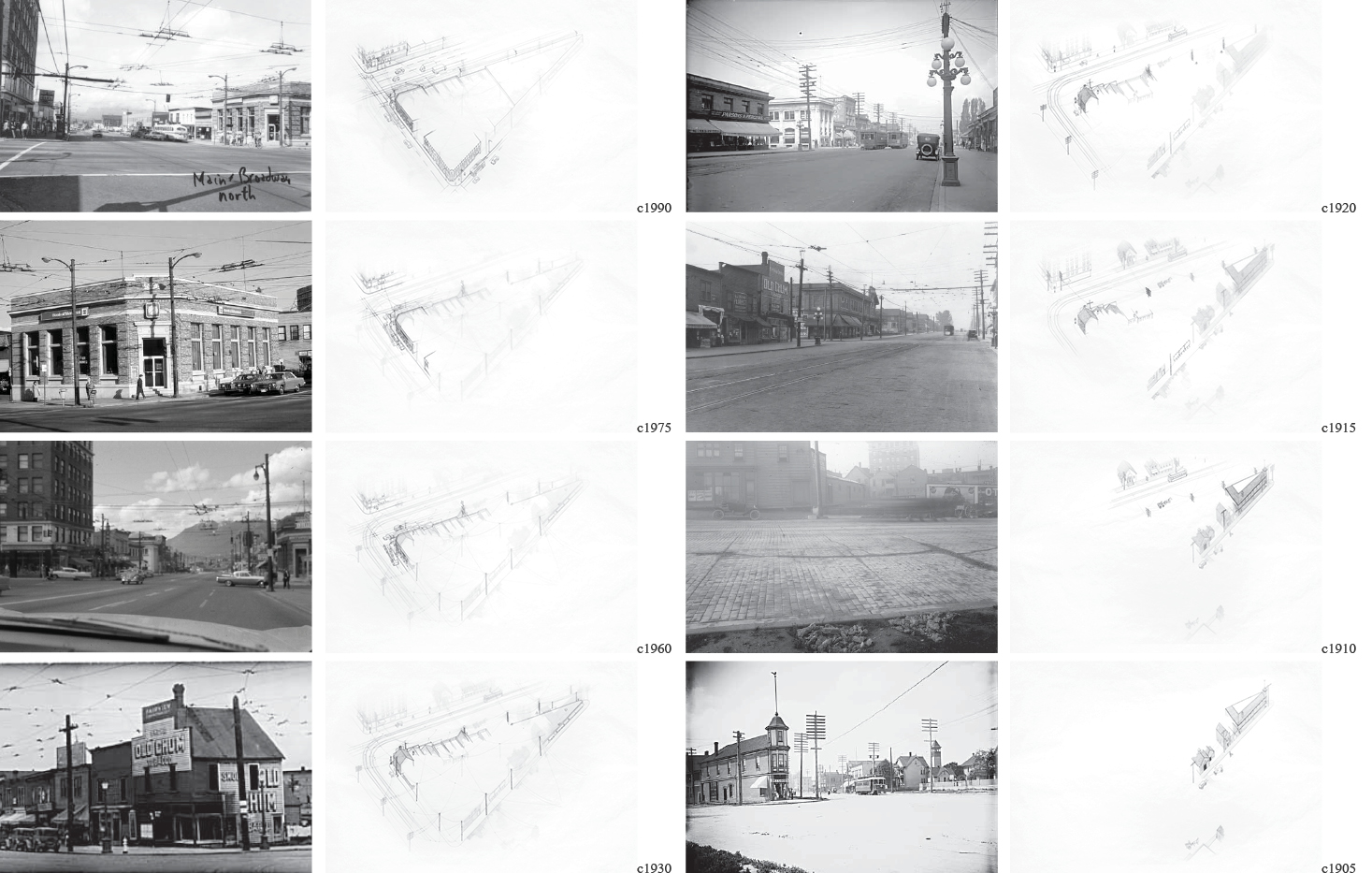 Broadmainking
Drawing from memory
October 2014
M.Arch. Waste_ Studio Project
Catherine He and Kristin Olinyk
Using only photographic documentation – or "memories" – a thick map composed of ten drawings was created, depicting the Broadway, Kingsway, and Main Street (broadmainking) block. Blank patches on each sheet represent a lack of memory. However, when layered together, the almagamated drawing loses its gaps, gains contrast, and develops depth, as well as an added temporal dimension. Through the iterative process of drawing, tracing, and layering by hand, a fuller, richer representation of the block is achieved.