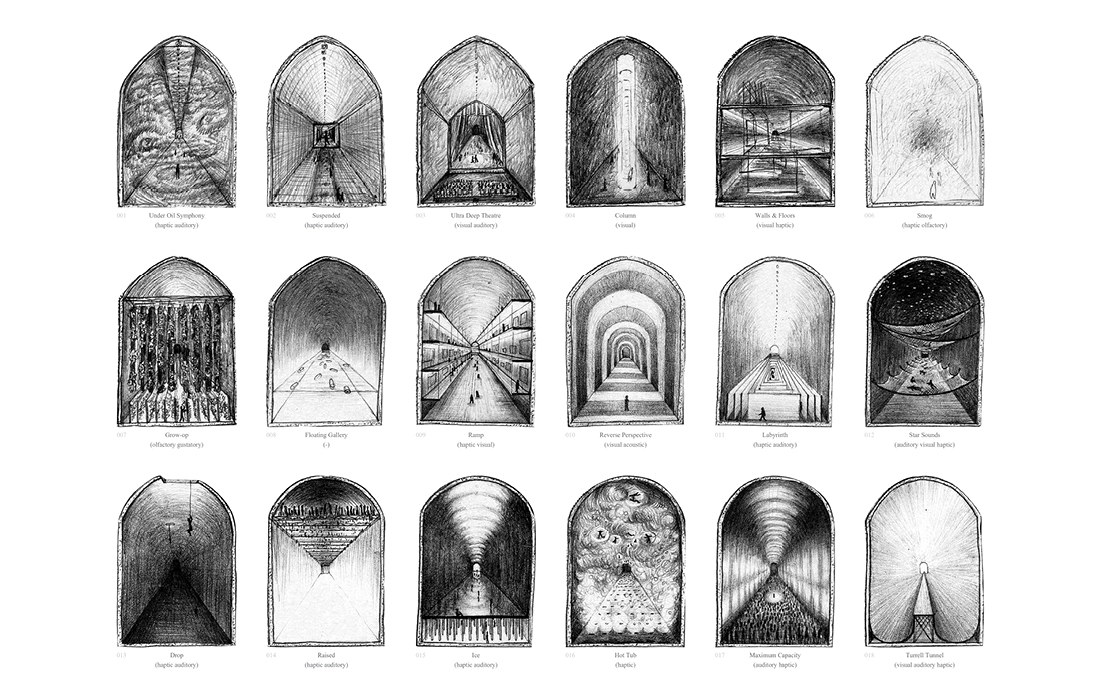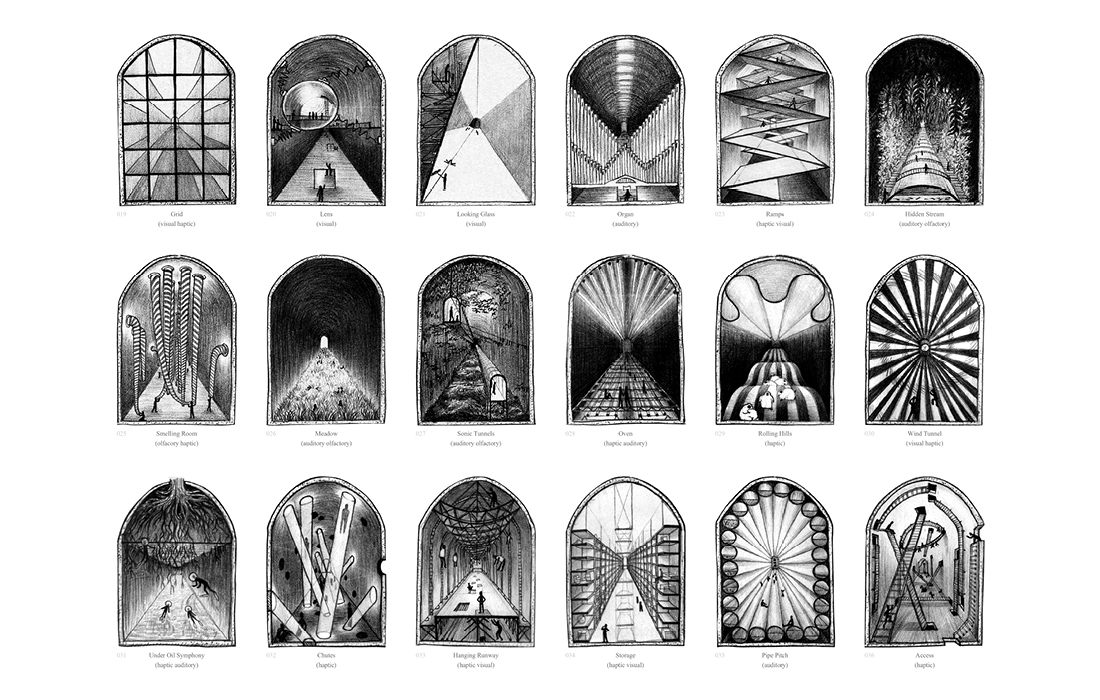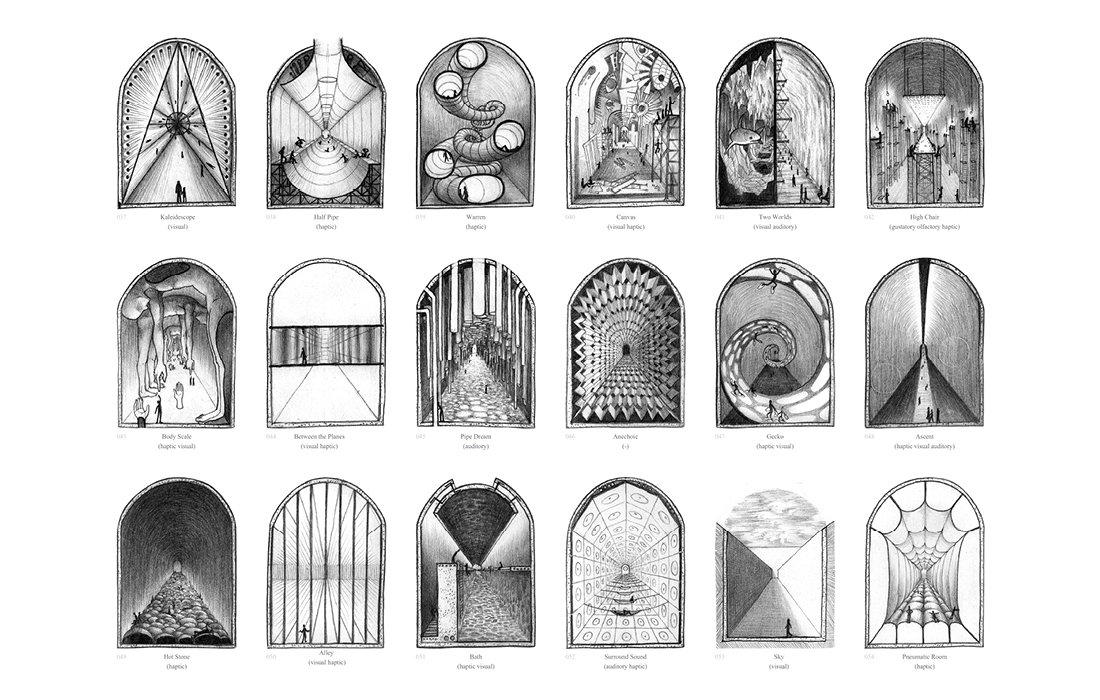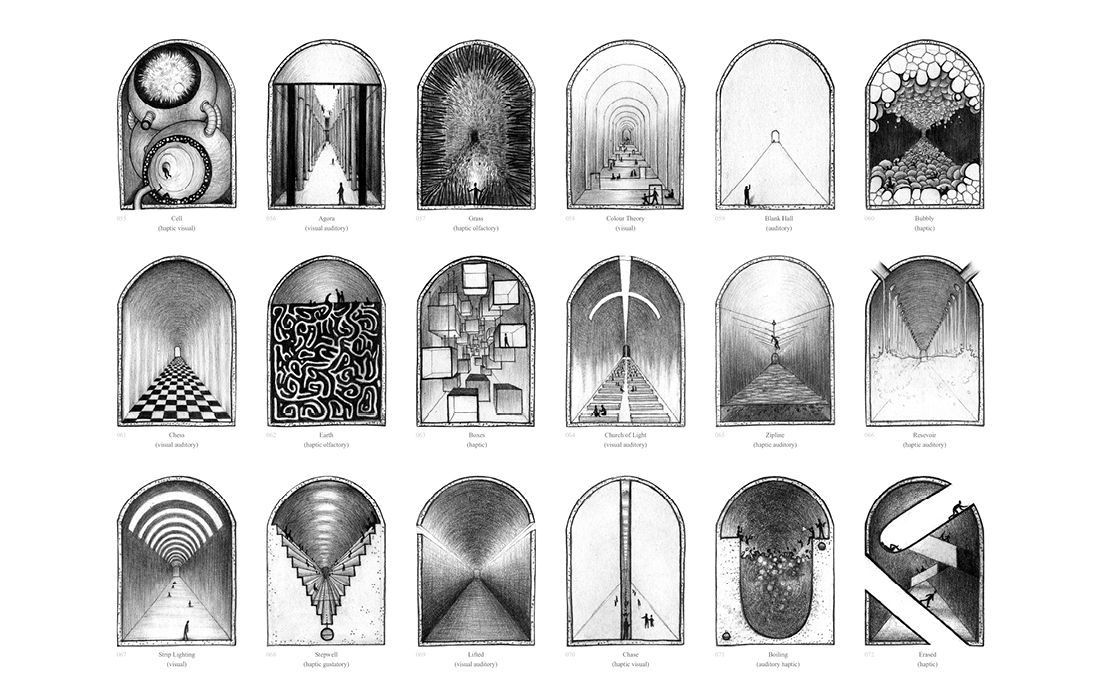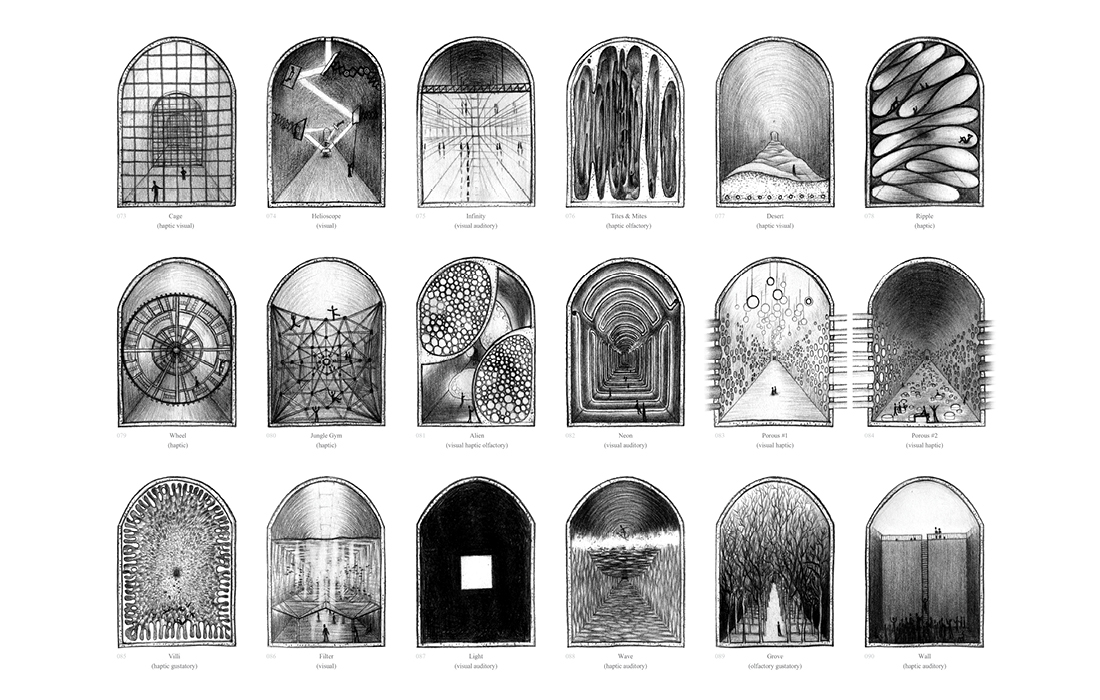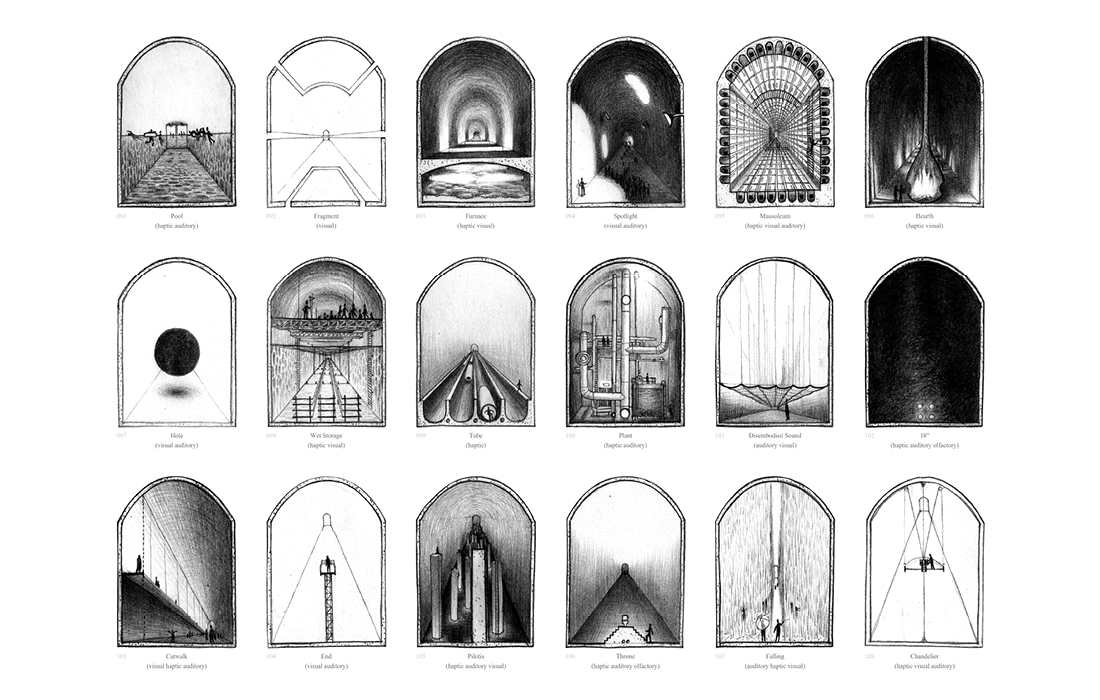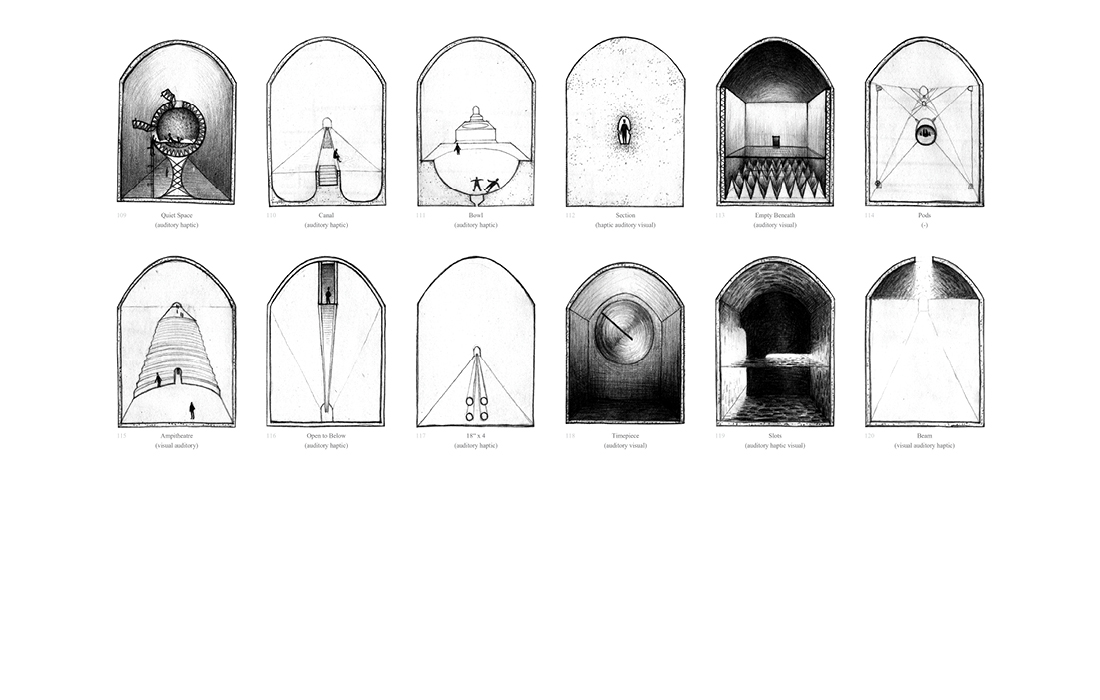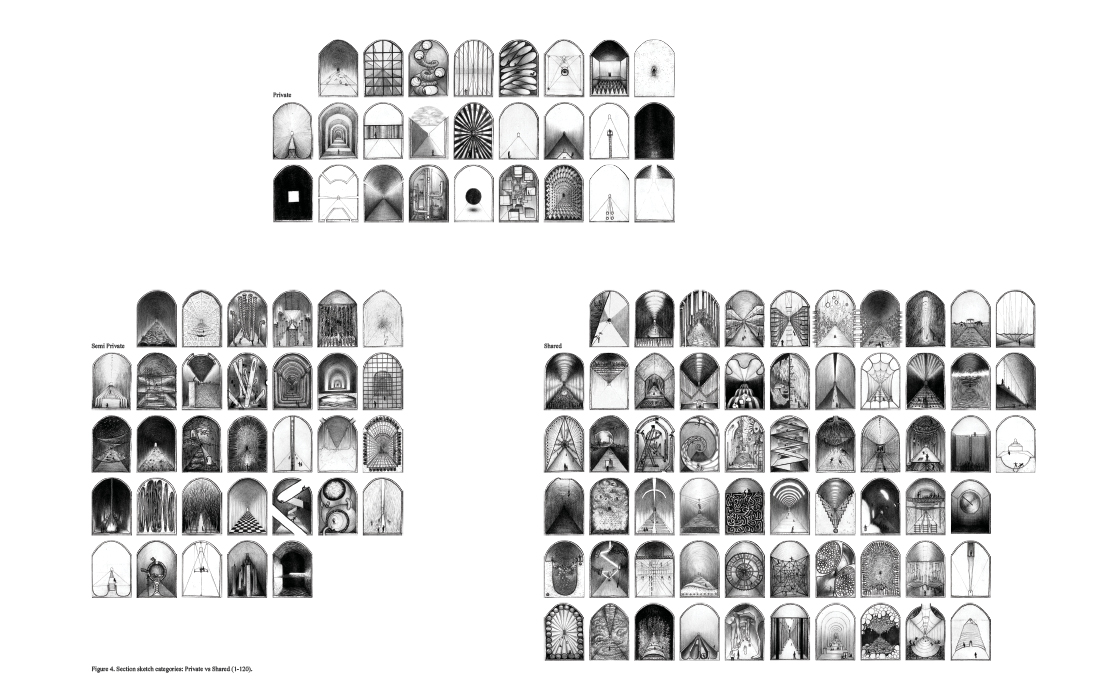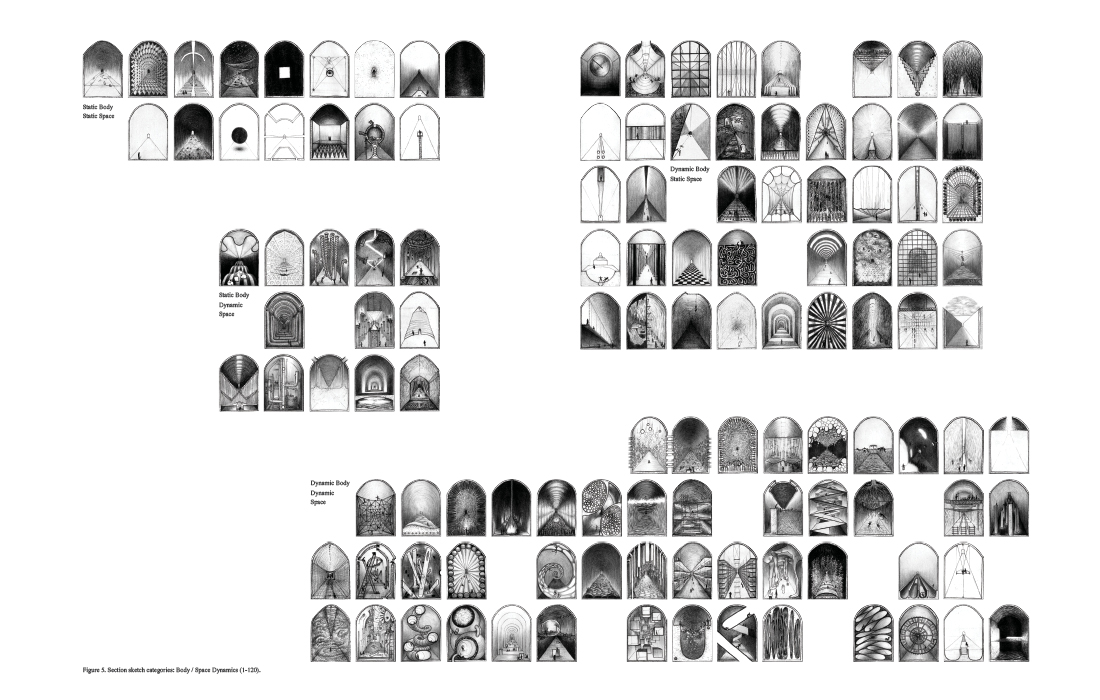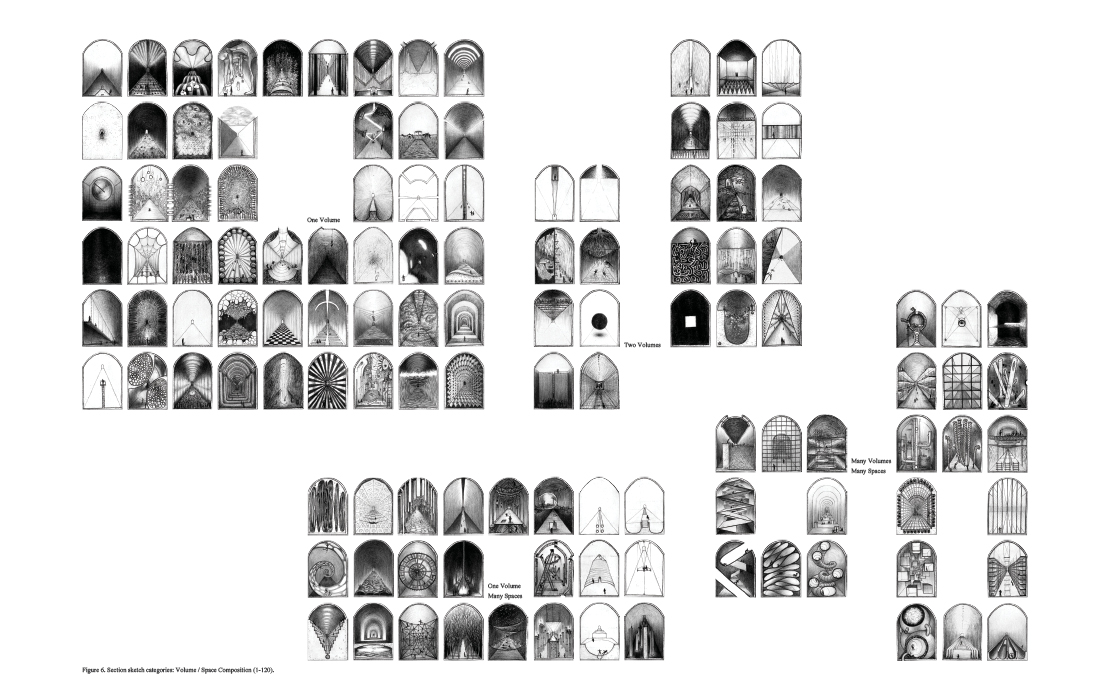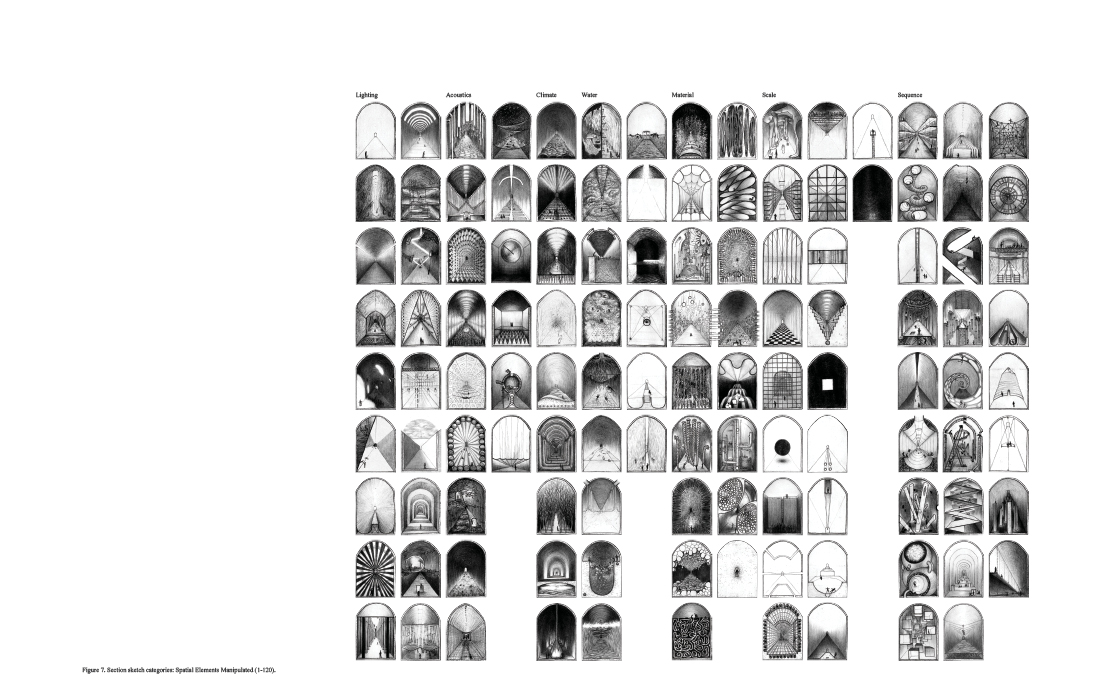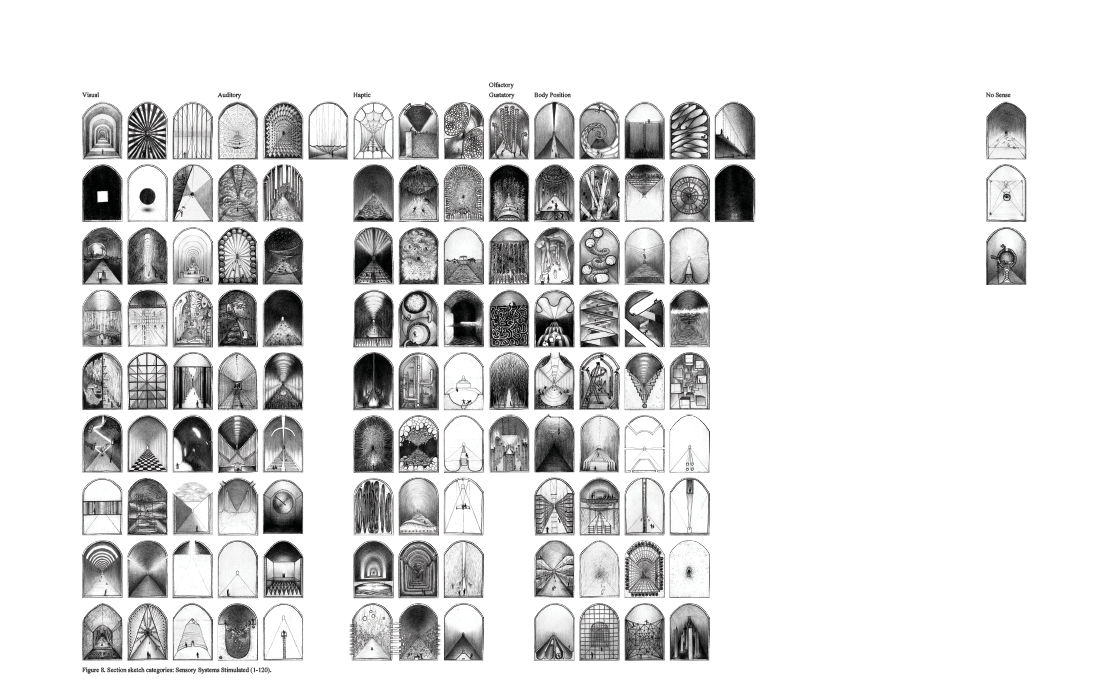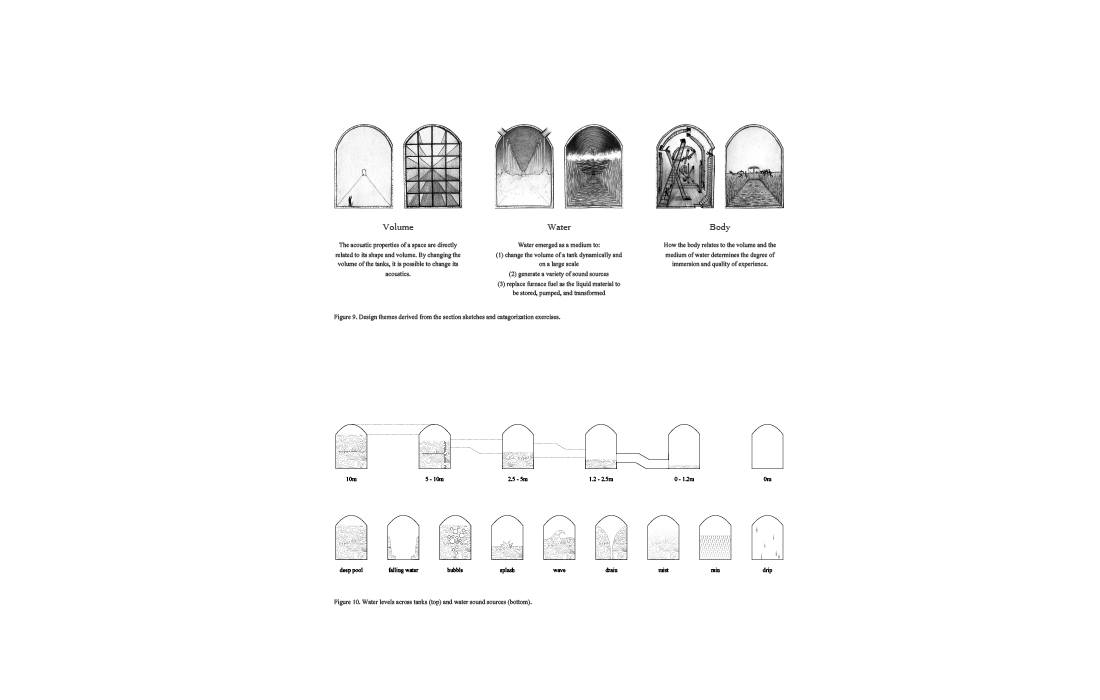 Section Sketches & Categories
Of Inchindown Fuel Depot
October – December 2015
M.Arch. Thesis Project
Welcome to Inchindown.

Adapted from the subterranean tunnels of a WWII oil storage depot, the Inchindown Sonic Observatory is an exploration of the human experience of sound and space. With a phenomenal reverberation time of 75 seconds, the existing structure provides a unique set of acoustic and spatial starting conditions, into which a sequence of specific experiences is embedded. By exposing the senses to a calculated composition of auditory, as well as visual and tactile stimuli, Inchindown Observatory aims to heighten the inhabitants' awareness and understanding of the sonic environment.

Longer stays are recommended for full effect.
Beginning with the tank section, 120 sensory experiences were imagined and sketched. This series of drawings became the point of departure for idea generation, categorization, and synthesis. From this series, a set of design themes eventually emerged, informing the final thesis project: Observing Sound.